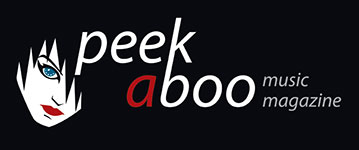 like this cd review
---
VALKYRE
Our Glorious Demise
Music
•
CD
Goth Metal
[77/100]

Valkyrie Rising
09/12/2016, Didier BECU
---
Never give up and always go for the dream. That is the essence of the life story of the Flemish symphonic goth metal band Valkyre. The group was formed in 2004 by Kris Scheerlinck who left Sengir, a metal band that was very close to goth, which is true for Valkyre as well.
In the beginning everything went smoothly, because in a short while the band ended up in a Dutch studio with Hans Pieters, who worked with Epica and After Forever before. A second demo was released and the band even got a performance at the famous Metal Female Voices Fest, but then everything went silent.
We won't say Valkyre has an original sound, as you'll never believe us, but the compositions are delicious earwax. The songs are somewhat bombastic, but always melodic and always accompanied by the angelic voice of Claudia Michelutti. Of course Within Temptation and Nightwish are a reference, but what's wrong with that?
There is a regular alternation between solid rock and dreamy ballads. The guitar parts are powerful, the vocals sound familiar (but never are clichés) and the keyboards parts are beautiful, often with choirs which of course makes you think of Therion.
It was a long wait, but Our Glorious Demise is a record to cherish if you love above mentioned bands.
Didier BECU
09/12/2016
---
Nooit opgeven en altijd blijven gaan voor de droom. Dat is wellicht de essentie van het levensverhaal van de Vlaamse symfonische gothmetalband Valkyre. De groep bestaat sinds 2004 en is opgericht door Kris Scheerlinck die net Sengir verliet, een metalband die zeer dicht bij gothic aanleunde, wat trouwens ook voor Valkyre geldt.
In het begin liep alles van een leien dakje, want in vrije korte tijd zat de band in een Nederlandse studio met Hans Pieters die ook met Epica en After Forever had gewerkt. Een tweede demo volgde en er was zelfs een optreden op Metal Female Voices Fest, maar toen viel alles stil.
Zeggen dat Valkyre origineel klinkt, doen we niet, maar het is wel overheerlijke oorsmeer. De songs zijn wat bombastisch, maar altijd melodisch en worden steeds begeleid door de engelachtige stem van Claudia Michelutti. Natuurlijk durft een mens wel eens aan Within Temptation of Nightwish denken, maar wat zou het?
Er is geregeld afwisseling tussen het stevige werk en de meer dromerige ballads. De gitaarpartijen zijn krachtig, de zang klinkt bekend in de oren (maar vervalt nooit in clichés) en ook de keyboards bevatten mooie momenten (vaak met koorzang waardoor je natuurlijk Therion in gedachten hebt).
Het heeft misschien lang geduurd, maar Our Glorious Demise is een plaat om te onthouden.
Didier BECU
09/12/2016
---