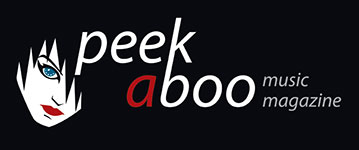 like this cd review
---
DER KLINKE
The Second Sun
Music
•
CD
Darkwave
•
New wave
[91/100]

Echozone
29/04/2012, Didier BECU
---
Two years ago I met a man named Chesko. At a concert by The Neon Judgement he gave me his debut Square Moon and he tried to convince me that this was something special. I know it sounds quite arrogant, but inbox is full of stuff from fresh bands who think they're the next big thing. Which is normal: I mean as soon as composers think they're composing shitty music then there's something wrong.
Anyway, the debut from Der Klinke gripped on me and it became one of the most played records of that year. The only problem was describing their sound as these youngsters (well, kind of) were a bit like Depeche Mode, Poesie Noire or even Calva Y Nada, but Der Klinke was more like the sound from people who were in love with dark sounds of the 80's and I think they made the mistake of giving their heroes a bit too much respect.
Two years later I have their second cd in my hands and it's a beast. It definitely sounds like a band who have found themselves. Not that they made it that easy for themselves as The Second Sun sounds like an album that is inspired by melancholic, depressive moods. Apart from the brilliant track "In Flames" (I never thought of them being able to compose something like this!), the album is like experimental darkwave that's been influenced by both industrial and darkwave-sounds. There are even some instrumentals included that have an Eno-esque feel and "Universal Energy" (what a song that is!) must be the best instrumental track that's never been written by Clan Of Xymox.
They has assistance (and additional vocals) from both Martin Bowes from Attrition and the über-Bollock Brother Jack McDonald.
Deep down in my heart I know they will face a very difficult crusade to convince the world (and not in the least their own country, Belgium) that they made an album that can be put next to some real classics.
Der Klinke are not the best band in Belgium (as that'll always be Parade Ground and Absolute Body Control) but they made the best Belgian album since "Love Is Colder Than Death" by Poesie Noire, who could have thought this? Certainly not those who only have heard Square Moon. Go to your recorddealer and ask him to put on In Flames. Dance a bit and then dive in the dark mind of Der Klinke.
(Editorial note - They're even better live)
Didier BECU
29/04/2012
---