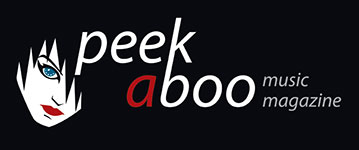 like this cd review
---
SPEKTRALIZED
My Needs / Multi EP Special Edition
Music
•
CD
Synth Pop / Electro Pop
[78/100]

EK Product
27/04/2012, Didier PIETERS
---
GO SPEKTRALIZED! GO! GO! GO!
Release date: the 16th of March 2012
Spektralized, from Norway, offers no less than 6 versions of the mediocre song "My Needs". Overkill? I guess it is … Apart from an exclusive EP version and a Radio Edit you get (needless?) remixes by Icon of Coil, Einar K, Isle of Crows and Zargg pushed down your throats. As far as I'm concerned this "Multi" EP should have been an ordinary EP.
The somewhat boring "My Needs" chapter lasts from track 1 to 4 and then things get more and more interesting! Luckily for us there are also 5 remixes of other older songs and 2 FUN remixes of "My Needs" to be found here (Isle of Crows and Zargg)! Seven up, so to speak. More and better beats per minute and excellent vocals (Richard Bjorklund), result in enjoyable, rather commercial Electro-pop songs. Not a moment too soon! After a slow start, Spektralized runs an excellent race and leaves us eagerly longing for some (really) new stuff.
A must? Not really … Consider this an enjoyable EKP-snack!
Didier PIETERS
27/04/2012
---
GO SPEKTRALIZED! GO! GO! GO!
Release date: 16 maart 2012.
To Do? Skip versie 1 tot en met 4 van "My Needs". Dan is dit een zeer genietbaar SYNTH-POP slaatje, creatief gedresseerd en op smaak gebracht in functie van de doorsnee Electro-pop "Waver". Licht verteerbaar amusement, niets mis mee, toch?
Het Noorse Spektralized serveert u maar liefst 6 versies van de matige song "My Needs". Overkill? Toch een beetje … Naast een exclusieve EP versie en een Radio Edit krijgen we ook overbodige (?) remixes van Icon of Coil, Einar K, Isle of Crows en Zargg voorgeschoteld. Deze Multi EP had wat mij betreft ook een gewone EP mogen zijn …
Het dus eerder saaie "My Needs" hoofdstuk duurt van track 1 tot en met track 4. Er staan gelukkig ook nog 5 remixes van andere oudere songs en 2 goede remixes van "My Needs" (Isle of Crows en Zargg) op deze Multi EP! Spektralized op hun paasbest! Het tempo gaat een flink stuk de hoogte in vanaf track 5 en aanstekelijke, relatief commerciële songs, dansen ons prikkelend tegemoet, voorzien van aanstekelijke beats en uitstekende zang (Richard Bjorklund). Geen moment te vroeg zeggen we dan! En wat nog veel belangrijker is, de kwaliteit van de songs gaat met een ruk omhoog.
Een must, is deze EP zeker niet, eerder een lekkere snak voor tussendoor … en daar ben ik ook een grote fan van!
Eet smakelijk!
Didier PIETERS
27/04/2012
---