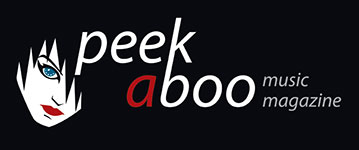 like this cd review
---
SABES
Diesel Charm
Music
•
CD
Acid
•
Rhythmic Industrial
•
Techno
[85/100]

Ant-Zen
17/04/2012, Chris KONINGS
---
His first output on Ant-Zen, Sabes (Sebastian Mich) has previously released one cdr album (Machines) on the non commercial label Fich-Art. Another rhythmic industrial release and some people might assume the genre is prone to getting outdated.

Nonetheless Sabes manages to keep things interesting, mainly by adding some techno or acid elements in the repetitive machinery noises. Imagine Sonar, Monolith or Synapscape getting a touch of acid techno and you get another fresh approach that is both impressive and danceable. Some samples are slightly over the top, like the conversation with Satan on 'Mysterious Stranger', but a song like 'Melophobia' is a perfect example of rhythmic noise that will drive your neighbours to insanity. Starting with monolithic industrial, it get's kinda clubby with the right techno bleeps. 'More People' suggests chaos and that's what you get, breaky and nervous beats at an unhealthy pace.

Most of the times I wonder how these artist come up with the tracktitles but with Sabes it sounds sort of logical, 'Rat' has quirky, deformed and echoing sounds that seem to come straight out of the sewer. The short breakbeat madness of 'Time' probably presents the lack of it in this hectic age. There's even some hardcore beats with 'She Bitch' and with the evil sounding vocals and noises I guess you could call it darkcore, or whatever you want to call it. Losing yourself won't pose a problem as most tracks clock around the eight minute mark.

Unknown to me, Sabes is a surprise and I will surely check him out at Maschinenfest. I suggest you do too! Recommended!
Chris KONINGS
17/04/2012
---