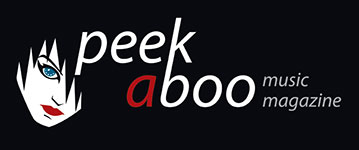 like this cd review
---
THE SUBS
Decontrol
Music
•
CD
Acid
•
Synth Pop / Electro Pop
•
Techno
[72/100]

NEWS
13/07/2011, Didier BECU
---
There really is a connection between Ghent and skilled DJ's as it's not only Dewaele Brothers who are scoring on an international score, in seemingly no time Papillon (Jeroen De Pessemier) and DJ Tonic (Wiebe Loccufier) have done the same.
"Decontrol" is their second album and from the very beginning you hear it's all about the beats with "The Face Of The World" the opener that earlier this year was released as an EP on Lektroluv. A better start couldn't have been imagined as this dancefloor killer immediately reveals to you that they want to embrace both the alternative and mainstream public. A more than nice attitude that can be heard on further tracks like "Don't Stop" and "The Hype" where they got help from Highbloo (Luca Di Fernando).
But The Subs have always been more than just some collection of beats as on "Hannibal And The Battle Of Zama" they reinvented the roguish 70's synthpop from Jean-Michel Jarre but this was nothing but some nice interlude as following track "Itch" reminds us that The Subs will never be reduced to simple pop, even if they're not afraid to touch it!
This album closes with the titletrack which must be the most unusual track this band has ever recorded as you tend for a moment to forget their acid driven beats which they're famous for.
A classic it ain't but it gets them what we already gave them for a long time:
R.E.S.P.E.C.T.
Didier BECU
13/07/2011
---
Gent lijkt de laatste jaren wel de broeihaard te zijn voor dj's die meer doen dan wat plaatjes draaien. Na het internationale megasukses van de broertjes Dewaele lijken ook Papillon (Jeroen De Pessemier) en DJ Tonic (Wiebe Loccufier) in dit straatje te passen.
Meteen met eerdere single, en tevens opener "The Face Of The World" , hoor je dat "Decontrol" een plaat is die op twee paardjes willen wedden.
En jawel, ook al zijn "Don't stop" en "The hype" (beide met de hulp van Highbloo aka Luca Di Fernando) voorzien van moddervette beats, is het duidelijk dat je hier op een kruispunt staat waar het alternatief en het mainstreampubliek elkaar vriendelijk begroeten.
Vreemde eend in de bijt is zonder meer "Hannibal and the battle of Zama" waar men heerlijk met de 70's synthpop van Jean-Michel Jarre weet te goochelen ook al blijkt dit niet meer dan een artistiek verantwoordde adempauze te zijn want met "Itch" maken The Subs ons nog eens overduidelijk dat ze nooit een doordeweeks popgroepje zullen worden, ook al zijn ze niet bepaald vies van het magische drieletter woord.
Dit album sluit af met de titeltrack die zowat het meest ongewone nummer is hun hele reperoire en je wel eens durft vergeten dat je meer dan een half uur lang onderhevig bent geweest aan de aanval der beats.
Een klassieker durven we deze tweede plaat niet echt noemen maar ze krijgen wel iets wat ze reeds lange tijd gegeven hadden : R.E.S.P.E.C.T.
Didier BECU
13/07/2011
---