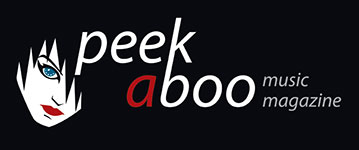 like this cd review
---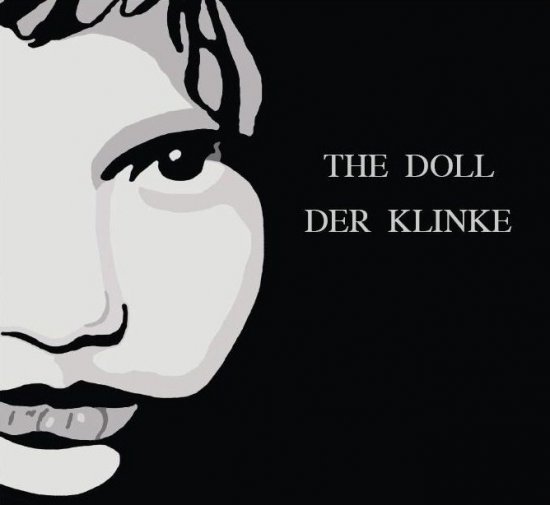 DER KLINKE
The Doll
Music
•
CD
Cold Wave
•
EBM
•
Electro
•
New wave
[91/100]

Echozone
14/02/2013, Didier BECU
---
When I got the newest EP (featuring 8 tracks) by Der Klinke in my mailbox, I really didn't know what to do. Would I review it track per track, choosing the boring way? Or would I just spit my heart by telling why today I think they're the best Belgian band? You know, just like there are no rules in music (if there are, destroy them!) there are no rules in musicjournalism. This is my ode to a band I cherish, this is my opinion about some guys (and girl) who moved my heart.
Let's start with the start. Der Klinke. I admit it, the name will always sound a bit strange in my (and your) ears. They're named after a pub that formed their youth (and probably their life) and in a way it's a silly choice. But then again, I guess Simon LeBon had to defend the choice for naming his band Duran Duran as well. I still think that their name suggest a joke (and in fact it was), but after two excellent albums it's serious.
Sadly enough, the band is still stuck in obscure hearts. They have devoted fans and despite raving reviews in other countries, the Belgian press still ignores them. How arrogant it might sound, I know that along with Dark Entries, we're the sole Belgian mag who support 'em. But mind you, it says more about the state of musicjournalism as it says about Der Klinke.
Chesko, Heidi, Sam, Chris and Marco are living in the past. No doubt about that, but then again so does all other musicians. If they don't rip off The Beatles then you can be sure they'll digging Led Zeppelin (or in the worst case Bob Dylan). You don't have to be a genius to find out that this band have their roots in the eighties. They're the type of musiclovers who dance to cold wave, new wave and other dark sounds of the eighties. They love it, absorb it and create it to something their own.
Nah, Chesko's not a good singer. In fact he never will be, but that's not a problem. After all the greatest performer in music is Mark E. Smith and he can't sing a single note. The reason is simple, just like the legend from The Fall,Chesko doesn't use his voice, it's his beating heart that speaks. You'll hear a guy who's grabbing you by the throat who wants to be heard. It is his poetry, it's his message to the world.
When I hear Marco's guitar, then I hear notes that has been done before, but here again I notice sounds from a melancholic guy who is in love with a Weltschmerz-geist (or whatever you call those moods). Same can be said about those keyboards and drums, it are instruments but Der Klinke use it to reach your heart.
Anyway, enough with the introduction, now about the music. The Doll is probably the song that will be known as THE Der Klinke-song. I mean, it's their Fashion Party, it's their Our Darkness or their A Forest. You find it in three versions. Not those bloody mixes no one plays, but just a new, original and an instrumental version. It's a poppy track, the synths are very similar to Snowy Red and yes…there's even a New Beat-touch. It's made for the dancefloor and now its goal is reaching that dancefloor. So yes, this is a call to all DJ's.
Cold Dance made me mad. This was really like dancing with tears in your eyes. The title already suggest that this is not the happiest song you'll ever find, it's probably the best tune The Neon Judgement never wrote.
The strange beast on this EP is Eternal. A lovesymphony for schizophrenic minds, it's Chopin in a post-punkversion.
Where It Ends sounds like a desperate cry for help. I do hear bits of The Fall even if I think it was never their goal to sound like Manchester's finest.
Conclusion? It moved me, it's a proof that music still has a beating heart. To know them is to love them. It's not the first time I wrote it (hopefully it's not the last time) but Der Klinke are geniuses in their own way. This is perfect. This is simply what music should be like…
Didier BECU
14/02/2013
---