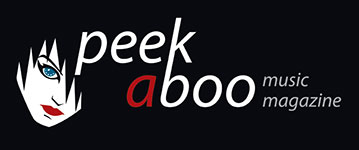 like this cd review
---
BJORK
Bastards
Music
•
CD
Dark Ambient
•
Dark Electro
•
Indie
•
Pop
•
Unclassifiable
[71/100]

15/02/2013, Didier BECU
---
I have a very special relationship with this Icelandic queen. Not that I ever met her (sadly enough not!), but she was the girl who told me in the most sweetest way that deus does not exist. It was a shock, but at least she and her sugarcubes made the pain bearable with Life's Too Good which is by far the most sexy album ever.
God, you have no idea on what I did on this album. Crying, dancing or even pretending to be Einar (just as it is always a nice thought to be near Bjork I guess). And then it happened, the talented woman was bursting out of that tiny indieband and went solo. Debut is one of the best (sorry) debuts, but there was a letdown as well. She released all those bloody EP's which were nothing but remixes. I always blamed Goldie for that.... Anyway, even when she broke up with the man with the golden teeth, things got worser. The voice was still there, she even was a godlike actress but Bjork forgot to put the pop in her music as her albums were far too experimental. Not only for me, but for almost everybody.
But you know, you don't give up that easy on old loves, not? I mean, you'll never forget your first time and neither did I, certainly not when I literally banged my head to a song like Hit. But dear oh dear, Bastards is once again an experimental heap of noises and beeps.
The songs on here are remixes from songs that were featured on Biophilia , which is in all honesty a very boring album. Those remixes appeared in a series of 12"inches and are now gathered on a cd. So you get remixes by songs like Crystalline, Virus and Mutual Core. Remixes are done by artists like Death Grips, Matthew Herbert, Omar Souleyman (by far the best), 16-Bit or These New Puritans.
They all have one thing in common: they'll send you asleep. No, Bjork will never make a bad album, she might even read some telephone numbers but she's no longer that delicious demon. Shame.
Didier BECU
15/02/2013
---