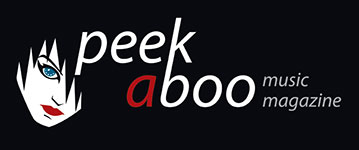 like this cd review
---
JOHN FOXX AND THE MATHS
Evidence
Music
•
CD
Analogue Synth
•
Experimental
•
Minimal
•
Synth Pop / Electro Pop
[90/100]

13/02/2013, Philippe BLACKMARQUIS
---
You certainly know John Foxx: he was one of the pioneers of synth-wave/new-wave back in the years 1977-1979 with his band Ultravox. "Hiroshima Mon Amour" is reportedly the first new-wave song in rock history exclusively recorded with synths and a drum machine. Around 2009, John partnered with 'Benge' Edwards, a vintage synth wizard, to create a new project: John Foxx And The Maths. After two widely acclaimed albums, "Interplay" and "The Shape of Things", the duo is back with the third release of the trilogy: "Evidence".
Here again, you will find the unique combination of analog synth sounds and mesmerizing vocals by John Foxx. The album is built around stark, late night drum machine rhythms and the lead instrument, a 60s Moog Modular synth. The ambient spaces in the music allow for experiments with textures and mood. Meanwhile Foxx's vocals are darker on the new songs - powerful, often treated with effects and mining a rich lower range. Layers of sound whirl around Foxx's brooding, insomniac vocals, as he searches for answers in the early hours.
The edgy beats of the opening track 'Personal Magnetism' are followed by 'Evidence', featuring Luis Vasquez from The Soft Moon and his typical post-punk psychedelia. The slow, minimalist 'That Sudden Switch' takes the European art-movie approach of Xeno & Oaklander and re-invents it as post-dub electronic pop. 'Talk (Beneath Your Dreams)' features US electronic artist Matthew Dear taking the role of the 'sleeper' as a conversation is held in a dream. It's a chilly, nightmarish track but like much of this album it has motion - Dear adding new techno rhythms as well as a Bowie-esque vocal in the final verses.
'Neon Vertigo' furthers the dark tension with massive bass sounds and 'space violin' from Hannah Peel, a singer and multi-instrumentist who plays on stage with the duo. 'Changelings' is in many ways the centrepiece of the album. Originally written and recorded by Gazelle Twin, 'Changelings' only retains her mysterious, celtic voice as The Maths rebuild it completely from scratch. It's arguably one of Benge's finest moments in the studio so far, while Foxx's reverb-drenched backing vocals complete this stunning song, which stands out as a masterpiece of witch-wave music.
What follows is weirder still. 'My Town' features Peel on violin again as Foxx's metallic, distorted voice sounds like an ego on the brink of madness. Is it the voice of money/a god/bankers/an evil corporation, or a fallen rock star still living in the past? The cover of Pink Floyd's 'Have A Cigar' starts with a cackle of laughter before Foxx launches into another heavily treated vocal. Meanwhile, 'A Falling Star' is the reverse of 'Changelings' - this time it's a Foxx/Benge track reworked by Gazelle Twin. In this context, the song becomes an epic and hypnotizing ballad, full of siren vocals and a sense of release as it stretches into the long, elegant fadeout.
The two instrumentals 'Cloud Choreography' and 'Shadow Memory' offer new space and textures, while 'Walk' appears to emerge half-way through a dream as Foxx sings 'and I walked through all the streets of this city' after a slow build. This final section climaxes with the electronic harp music of 'Myriads' and the last song, 'Only Lovers Left Alive' - a pretty melody found on an old discarded reel-to-reel; nostalgic, the sound of memory and tape creating one of the album's most moving tracks.
One Again, John Foxx and Benge Edwards demonstrate their leadership in updating new-wave and analog synth-wave to make them sound modern and extremely new! Even better: thanks to their collaborations with young artists like Gazelle Twin, Tara Bush, Hannah Peel, Serafina Steer, Xeno& Oaklander, Luis Vasquez, etc., they are creating a whole movement which makes the link between minimal-wave, new-wave and witch-wave. A true masterpiece.
Tracklist
1. Personal Magnetism
2. Evidence (featuring The Soft Moon)
3. That Sudden Switch (featuring Xeno & Oaklander)
4. Talk (Beneath Your Dreams) (featuring Matthew Dear)
5. Neon Vertigo
6. Changelings (featuring Gazelle Twin)
7. My Town
8. Have A Cigar
9. A Falling Star (featuring Gazelle Twin)
10. Cloud Choreography
11. Shadow Memory
12. Walk
13. Myriads
14. Only Lovers Left Alive
Bonus track:
15. Talk (I Speak Machine Mix by Tara Busch)
Read or listen to the interview of John Foxx and Benge Edwards I did in February 2012 in Aarschot.
Pre-order the album here.
Philippe BLACKMARQUIS
13/02/2013
---