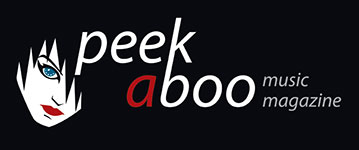 like this vinyl review
---
VARIOUS ARTISTS
The End of Civilization
Music
•
Vinyl
Cold Wave
•
Krautrock
•
Minimal
•
Post Punk
[90/100]

Mannequin Mailorder
07/02/2013, Philippe BLACKMARQUIS
---
The famous Italian label Mannequin asked to the italian synth wave Mushy to curate a compilation from scratch. Following her tastes and heart, she selected a dozen of bands from all over the world and asked them to provide an unreleased track. Mushy also chose the title and designed the artwork. The full process of "The End Of Civilization" took almost 1 year but the result is a very interesting mixture of different alternative musical styles.
"The End Of Civilization" perfectly represents Mushy's double sided synth-wave / kraut-psychedelic soul. The first side of the record focuses on minimal wave: Canadian band Police Des Moeurs delivered a nice, fast song with a typical French touch, while the track by Portland's project ASSS, "Clean Up", has a more trance feel, à la Suicide / Snowy Red. The song by The Circa Tapes is my favourite, an awesome cold wave composition with witch-wave overtones. TEEEL, the project of New-Jersey producer Jim Smith, sounds nicely soft-synth while Rosemary closes the side with a slow, goth-ambient track, the only weak track on the record, in my opinion.
The second side starts strongly with "After Dark", by Deathday. The brothers Alex and Giovanni Guillen from Orange County have delivered an immediate killer song in the postpunk/psyche genre that evokes A Place To Bury Strangers, The KVB and The Soft Moon: awesome! Phosphor pursues in the same style with a very nice, hypnotic song, "Skull". With The Murder Act, we are plunged into apocalyptic dark folk à la Death In June, Virgin Prunes or King Dude. A very powerful track! The Strange Forces provided a typical psyche/kraut-rock song, "Shizer In The Shadow" with a long progressive structure dominated by a great guitar riff reminiscent of Neu! Tablets and The Long Wives close the compilation softly with beautiful cold folk tones.
This release is a complete success: it reflects some of the most interesting current alternative musical styles with diversity but always with a common high quality focus: well done!
Tracklist:
A1. Police Des Moeurs - Tout Ce Qui Te Fait Mal Te Fait Du Bien
A2. ASSS - Clean Up
A3. The Circa Tapes - Olane Dementia
A4. TEEEL - Imperial
A5. Rosemary - Blind Myself
B1. Deathday - After Dark
B2. Phosphor - Skull
B3. The Murder Act - Rapture
B4. The Strange Forces - Shizer In The Shadows
B5. Tablets - I Feel Uneasily Loved
B6. The Long Wives - Odd Funerals
Release date: 11 February 2013
Limited edition of 500 copies on black vinyl
Stream it and buy it here.
Mannequin Records
http://www.mannequinmailorder.com/
http://soundcloud.com/mannequin-label
http://mannequinrecords.bandcamp.com/
Philippe BLACKMARQUIS
07/02/2013
---