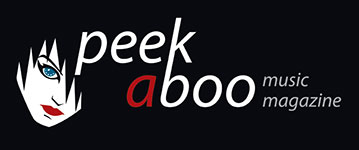 like this concert review
---
JOHN FOXX AND THE MATHS
Concert in Aarschot on 25th October 2012
Concert
Dark Pop
•
Electronics
•
New wave
•
Synth Pop / Electro Pop
[90/100]

07/03/2012, Philippe BLACKMARQUIS
---
Stadsfeestzaal, Aarschot
25th February 2012
John Foxx, pioneer of electronic music (synth-pop/new-wave) first with Ultravox (1977-1979) and then solo, had to cancel his performance at the Sinner's Day festival in Hasselt in October. But every cloud has a silver lining: he has come to Aarschot for a full gig on his own, free for anyone at Sinner's Day (a great initiative!). So there are more than 1,000 people tonight in the "Stadsfeestzaal", a sign of the workings of a powerful new-wave revival.
The support is assured by De Brassers, a band from Limburg who had some success in the early '80s with a music very much inspired by Joy Division. Playing "at home", the band managed to captivate the audience with their slow, dark postpunk songs. But everybody was clearly waiting for the headliners: John Foxx And The Maths.
Throughout this concert, we were rocked by warm, analog music, shaped by "vintage" ARP, Moog and Korg synthesizers. John is accompanied by his new sidekick, Ben "Benge" Edwards, the "wizard of synths", but also by two young female singers/multi-instrumentalists and artists in their own right: Serafina Steer, and Hannah Peel whom we know from Les Nuits Botaniques - she opend for Lisa Germano in May - who makes a stunning impression with her long auburn hair and haunting violin sounds.
Standing behind the keyboard that allows him to control his polyphonic vocoder, John Foxx is focussed and full of a strong energy. His voice is clear and powerful and he has no difficulty in reproducing even the highest notes. Behind him, "Benge" Edwards plays very little synth, which is a shame, but strikes with conviction on a Simmons drum-kit from the 80s. A video backdrop adds to the scene.
The set list is mainly drawn from "Metamatic", John's 1980 masterpiece, but also from "Systems Of Romance", Ultravox's third album, which contains the first synth-pop/new-wave song of rock history: "Hiroshima Mon Amour". The live interpretation of this song is perfect and touching. But when the band plays the songs from the "Interplay", released last year, we measure how modern and rooted in the present John's music is. "Shatterproof" has clear EBM, even techno overtones and "Catwalk" is pure dance track..
John Foxx closes his set with the romantic "Just A Moment", a song to which Ultravox's famous "Vienna" owes much, to put it mildly. The band retires and returns for "The Good Shadow," a ballad from the latest CD and, finally, the piece that most of us were expecting: the sublime "Underpass" (check the live videos below). The famous synth riff resonates powerfully in the venue and the public, captured, is ecstatic. A clear highlight for a gig that held true to all its promises.
Click here to read or listen to the full interview with John Foxx and Ben "Benge" Edwards before the concert.
Set list: 1 - Shatterproof, 2 - He's A Liquid; 3 - No One Driving, 4 - Running Man, 5 - The Shadow Of My Former Self; 6 - Hiroshima Mon Amour; 7 - A New Kind Of Man; 8 - Dislocation; 9 - Interplay; 10 - Catwalk; 11 - Summerland, 12 - Just A Moment, Encore: 13 - The Good Shadow, 14 - Underpass.
Philippe BLACKMARQUIS
07/03/2012
---