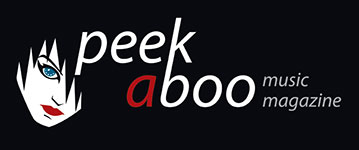 like this book review
---
ALBERTO MORAVIA
Contempt

De minachting
Book
[95/100]

07/03/2012, Bernadette ALLAERT
---
With two sentences, statements from Emilia to her husband Ricardo, it is indicated that their relationship is over. "I no longer love you." "I despise you." So clearly, so not spectacular, so painfully honest. Therefore, quite confrontational.
The story tells how Ricardo deals with this situation. He thinks about the circumstances and questions why this could happen. He interprets any signal from his wife as a token of sympathy and love. He interrogates Emilia about her true feelings. Perhaps this relationship could be saved.
Ricardo writes scenarios and leaves with his wife, the film director and the producer to Capri to work on the preparation of a film adaptation of the Odyssey, the epic novel by Homer. The way the film needs to be set is subject of discussion. Will the movie be set up as a spectacle or as a psychological drama. The inter-textuality is obvious: Moravia's novelistic characters refer to the Odyssey adaptations by James Joyce and Dante. For Ricardo these inter-textual interpretations are the causes, the illustrations and the possible interpretations of what happens to him. At the end of the book destiny strikes: the irreversible accident, whereupon intervention is no longer possible. On the last page of the book it is clear that the story is a flash back.
When a book is written about love, the subject is often dismissed as trivial. It is then up to the author to present, with the use of the materials hidden in the artistic tool or trick box, the so called banality in such a way that in reviews and analyses the work is labelled as "original". However, I do not agree with those who dismiss subjects of stories, and by extension of operas, songs, films, paintings, you name it, as: commonplace. The prejudice against the context is no reason to experience and evaluate an artistic product. What matters is how an artist, an author, catches, sees, edits and interprets things. Moravia tells us, through a simple story line, about a compulsory subject and uses a clear style. Without lapsing into lengthy descriptions of a house, a room or a landscape, the scenes are built up with images that create a cinematic visualisation. A clear style, no unnecessary words, no endless digressions: A perfect balance is found.
What distinct masterpieces from other works - ? It would be simple and especially useful when this question could be answered in an unambiguous way. I would like to know that one word with which both the technical skills and the effect of the writing on a reader, could be summarised. I would quote this summary of the literary masterpiece when something should be said about the work of Alberto Moravia.
I am a fan, but I am on my guard for idolatry. The point here is that the writer surprises, time and time again, with what might be called "the way how": the way how the author observes, the way how the author expresses – in perfect balance between the lightness of the facts and the melancholy of the consideration.
This book should be received as a friend for whom one makes the special effort. You do not read the book slumped on the couch. You sit upright in your chair, attentive and you read, you listen as it were, with full attention. The warm feeling of friendship, of understanding, of loving is tangible. That is what literature can do to someone.
The book inspired Jean-Luc Godard to make the film Le Mépris (1963). More books from Moravia were filmed. The visual style of the writer has certainly something to do with it. I do not discuss whether the book is better than the film, because this is nonsense. The claim that one art form would be better than the other is both always and never the case, depending on what one prefers: the power of the written word or the impact of the moving image.
publisher: NYRB Classics
ISBN: 9781590171226
Bernadette ALLAERT
07/03/2012
---
Met twee zinnen, mededelingen van Emilia aan haar man Ricardo, wordt aangegeven dat hun relatie op de klippen is gelopen. 'Ik hou niet meer van je.' 'Ik minacht je.' Zo duidelijk, zo niet-spectaculair, zo schrijnend eerlijk. Dus, behoorlijk confronterend.
In het verhaal wordt verteld hoe Ricardo met deze situatie omgaat. Hij denkt na en vraagt door over het waarom. Hij interpreteert elk mogelijk signaal van zijn vrouw als een blijk van sympathie en liefde. Hij ondervraagt Emilia over haar ware gevoelens. Misschien is de relatie nog te redden.
Ricardo schrijft scenario's en vertrekt samen met zijn vrouw, de regisseur en de producer naar Capri om er te werken aan de voorbereiding van een filmbewerking van de Odyssee, het episch dichtwerk van Homeros. De manier waarop de verfilming moet worden aangepakt is onderwerp van discussie. Wordt dit een spektakelfilm of een psychologisch drama. De intertekstualiteit ligt voor de hand: Moravia laat zijn romanpersonages verwijzen naar de Odyssee-bewerkingen van James Joyce en Dante. Deze intertekstuele interpretaties zijn in het denken van Ricardo de oorzaken, de illustraties en de mogelijke interpretaties van wat hem overkomt. Aan het eind van het boek slaat het noodlot toe: het onomkeerbaar voorval, waarop niet meer valt in te grijpen. Op de laatste bladzijde van het boek is duidelijk dat het verhaal een flashback is.
Wanneer een boek over de liefde wordt geschreven dan wordt het onderwerp vaak afgedaan als banaal. Het is dan aan de auteur om de banaliteit met het materiaal uit de artistieke gereedschapskist of de artistieke trukendoos op zo'n manier weer te geven, dat in besprekingen en analyses over 'originaliteit' kan worden gesproken. Echter, ik ben het niet eens met diegenen die onderwerpen van verhalen, en bij uitbreiding van opera's, liedjes, films, schilderijen, noem maar op, afdoen als: banaal. Het vooroordeel ten aanzien van de inhoudelijke context is namelijk geen argument om een artistieke productie te beleven en te beoordelen. Waar het om gaat is de manier waarop een kunstenaar, een auteur de dingen vat, ziet, bewerkt, interpreteert. Moravia vertelt in een eenvoudige verhaallijn over een dwingend gegeven en hanteert hierbij een heldere stijl. De scènes worden opgebouwd met beelden die een filmische visualisatie creëren, zonder dat de schrijver vervalt in ellenlange beschrijvingen van een huis, een kamer of een landschap. Een heldere stijl, geen overbodige woorden, geen oeverloze uitwijdingen: Hier is een perfecte balans gevonden.
Wat meesterwerken van andere werken onderscheid - ? Het zou eenvoudig en vooral handig zijn wanneer op die vraag een eenduidig antwoord zou kunnen worden gegeven. Ik zou graag dat ene woord kennen waarmee zowel de technische kunde als het effect die dergelijke werken op een lezer hebben, wordt samengevat. Die samenvatting van het literaire meesterwerk zou ik dan inzetten wanneer er iets moet gezegd worden over het werk van Alberto Moravia.
Ik ben een fan, maar ik ben op mijn hoede voor idolatrie. Waar het hier om gaat is dat de schrijver telkens weer opnieuw verrast met de manier waarop: de manier waarop door de auteur wordt geobserveerd, de manier waarop door de auteur wordt verwoord – in perfect evenwicht tussen de lichtvoetigheid van de feiten en de zwaarmoedigheid van de beschouwing. Dit boek ontvang je als een vriend voor wie je moeite doet. Je leest het boek niet onderuitgezakt op de bank. Je zit rechtop in je stoel, attent en je leest, luistert als het ware, met volle aandacht. Het warme gevoel van vriendschap, begrip, verstandhouding, van houden van is voelbaar. Dat is wat literatuur met een mens kan doen.
Het boek inspireerde Jean-Luc Godard voor het maken van de film Le Mépris (1963). Meer boeken van Moravia werden verfilmd. De beeldende stijl van de schrijver heeft daar vast en zeker mee te maken. Of het boek beter is dan de film bespreek ik niet, omdat dit onzin is. De bewering dat de ene kunstvorm beter zou zijn dan de andere is tegelijk nooit en altijd het geval, afhankelijk van wat men verkiest: de kracht van het geschreven woord of de impact van het bewegend beeld.
uitgever: Wereldbibliotheek, Amsterdam
vertaald door Marieke van Laake
ISBN: 978 90 284 2439 5
Bernadette ALLAERT
07/03/2012
---