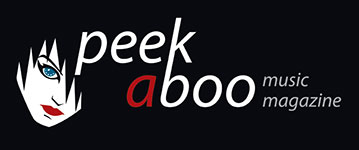 like this cd review
---
:OF THE WAND & THE MOON:
The Lone Descent
Music
•
CD
Dark Pop
•
Neofolk
•
Singer Songwriter
[90/100]

Tesco
25/02/2012, Chris KONINGS
---
After quitting doom metal band Saturnus, Kim Larsen started the project Of The Wand & The Moon, which is hugely influenced by early dark folk bands such as Death In June. After "Sonnenheim" (2005, the first release on his own Heidrunar Myrkrunar label) we had to wait no less than six years for some new output by the Danish guitarist/vocalist.

He continued to develop himself and finally has gained enough confidence to become "a true singer" instead of using the usual half-narrative style of singing we hear all too often in the neo-folk genre. And trust me, he does an amazing effort, really dragging you inside the album with his warm and melancholic voice. Right from the start, "Sunspot" shows you that a new layer is peeled away from his soul. The song shows him as a modern Serge Gainsbourg, with a touch of 60's psych folk. "Absence" adds some hissing synths to the endless, loving caress of his soothing, yet brooding voice. Bo Rande's (Blue Foundation) trumpet adds even more warmth to this beautiful song. The epic "A Pyre Of Black Sunflowers" is like a tsunami, surging forward towards land, powerful, terrible and beautiful, epitomising all aspects of nature. "A Pyre …" is up there, with the greatest of all songs, reminding me a lot of Björk's idea for an Icelandic national anthem, "Jóga". I don't know if it's about Denmark? Maybe it's about a country in Kim Larsen's own mind, but it sure is a place I would like to visit!

There's also serenity to be found here. Melancholic violins and Kim's quiet, narrative voice offer some calm after the passing through of the tsunami ("Is It Out Of Our Hands?"). In "Tear It Apart" his deep, heavy and raw voice sounds like Tom Waits. The melody of "We Are Dust" reminds me of an O. Children song, which is great. Other good songs: the blues-folk song "Watch The Skyline Catch Fire", that reminds me a lot of those other Danes called Murder, who delivered their best album with "Stockholm Syndrome". It also has Murder's contrast between bittersweet melodies and dark lyrics.

So nothing but superlatives, I could go on and on about how great this record is, but you might as well go and get it. Available on CD and vinyl, the latter (2LP's) version has one extra song, an instrumental version of "A Pyre Of Black Sunflowers".
Chris KONINGS
25/02/2012
---