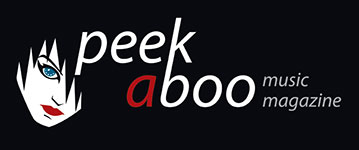 like this cd review
---
BLOOD AXIS
Ultimacy
Music
•
CD
Neofolk
[60/100]

Tesco
14/02/2012, Chris KONINGS
---
"Ultimacy" collects all the singles and compilation tracks ever since the birth of the project in 1991. Two decades of neo-folk appear in reverse chronological order, beginning with recent work and moving back in time.


The first few songs sound all alike, dark folk with the moaning voice of Michael Moyhinan rising above the usual violins and other typical folk instruments. The howling wolves on "Wir Rufen Deine Wölfe" are difficult to take serious. "The March Of Brian Boru", yer typical pirate fiddler song, has an industrial intro and strangely enough this works rather well.


Gather yourself around the campfire with more fiddler's sing-a-long songs like "Follow Me Up To Carlow" and "The Hangman And The Papist". Or start ironing those brown shirts, with all the unsound rantings forced upon you during "Der Gefallene Engel", "Herjafather" and "Bearer Of 10,000 Eyes". You can better look for a blond mop of hair to put on your head!


Somewhat provocative but too "distorted" too be taken serious... I guess "Ultimacy" is only interesting for fans of Blood Axis. Since they probably have all these singles anyway this is a slightly useless release. Musically it's a stuffy affair! Bands like Of The Wand & The Moon have a lot more depth...
Chris KONINGS
14/02/2012
---