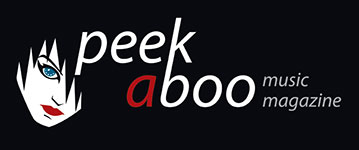 like this cd review
---
FLUE
Vista
Music
•
CD
New wave
[94/100]

Infrastition
17/02/2012, Didier PIETERS
---
"Some-times" … The best Minimal Compact song you'll (n)ever hear?
Radio Nostalgia is working overtime these days. A lot of labels are focusing on (re)releasing 80's gems/material. One of my personal favorites: the French label Infrastition. On their menu today: the remastered 1983 classic album, "Vista", from Flue, one major piece of work.
Saxophone, synths, piano, strings, the warm voice of Edward Gijsen … They're all starring and shining sooner or later in the 8 delicate "Vista"-songs. "Vista" offers subtle entertainment for gentle people, mesmerizing rhythms, wide open intro's and an Eastern ambiance in which I love to dwell. The Mood is "Crepusculesque". Oriental sounds, mysterious and warm, refresh my ears and conquer my musical heart. I am ready for new stories, even thousand in one night. Keep on bringing them to me, these wonderful CD's, and I'll keep on reviewing them, with love and passion …
Responsible for this refined amusement? Edward Gijsen and Cor Bolten from The Netherlands. Bolten is also a former member of Mecano. Their "Entitled" album is one of my all-time favorite records and to me: absolute perfection!
Another gem saved from obscurity! Thank you Infrastition, thank you Cor and Edward!
Didier PIETERS
17/02/2012
---
Radio Nostalgie draait dezer dagen op volle toeren. Tal van labels werpen zich op het (re-)releasen van jaren 80 pareltjes/materiaal. Een van mijn persoonlijke favorieten: het Franse Infrastition, dat dit keer klasserijk uithaalt met een geremasterde versie van de klassieker "Vista" uit 1983, van Flue …
"Vista" biedt geraffineerd entertainment, bezwerende ritmes, weidse intro's en een vaak Oosters klanktapijt waarop het heerlijk zweven is. In de hoofdrol nu eens piano en strijkers, dan weer saxofoon, bas en synthesizers en soms ook de warme stem van Edward Gijsen. Crépusculeske curiosa vertoeven onopvallend op de achtergrond, subtiel aanwezig, in minimale en compact dosissen. Gesluierde klanken, Oosters mysterieus, veroveren mijn oren en mijn muzikale hart.! Laat ze maar komen, dit soort pracht-CD's! Ik zal ze blijven reviewen met veel liefde en passie...
De leveranciers van dit verfijnde amusement? De Nederlanders Edward Gijsen en Cor Bolten. Bolten was ooit lid van het legendarische Mecano, dat met "Entitled" overigens één van mijn absolute lievelingsplaten afleverde!
Alweer een parel gered van de obscuriteit(./?) Merci, Infrastition... en dank u Cor en Edward!
Didier PIETERS
17/02/2012
---