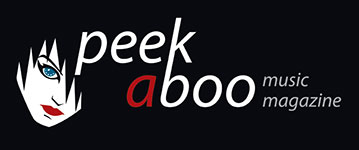 like this cd review
---
APRIL
Sunderlands
Music
•
CD
Folk / Ethnic / Tribal
•
Rock
[85/100]

19/02/2012, Filip VAN MUYLEM
---
April presents "Sunderlands", a real beauty! The magical duo from France: JiBé (man) and Flora (women) are from the start of this cd a major hit. The opener 'Breaking Bones' presents what Nine Inch Nails could present nowadays with vocals. Love the piano and the voices, coming to a first climax and yet reminding me - once it fully breaks open - of the best work from HIM (even with metal worked out drums). You instantly get sucked into the story of Alex, a man in a coma as a result of a car crash. The mix between English and French is nice and doesn't annoy at all.
The second song 'Tess' reveries' is a good example. They claim The Gathering as being one of their influences, but to be honest: this is better than what The Gathering and Anathema did when they worked together on Anathema's last cd (this is what it should have been). A great lovesong that must be played on the radio is 'One Hundred Years With You'. The titletrack 'Sunderlands' is really what The Gathering could bring nowadays, in an improved version. JiBé proves in 'Dans Ce Monde Ou Dans L'autre' that he has a warm voice that can make you melt and crush (the haunting backings from Flora makes it go deeper, just as the violin and the piano). 'Enjoy The Ride' is a powerful tearjerker and perfect as last song at a funeral party or cremation. 'Frame By Frame' presents the more agressive side, the pain, the anger.
JiBé brings in his metal roots and again makes me think of Anathema on 'Judgement'. Followed by 'Goodbye Earth', a heavy metal duet, followed by the magistral love duet 'Un Jour Pour Te Dire'. 'Alex' ends the story without words and is for me the only song you can cut out of this work of art (however it could have been taken out from the score of 'The Girl With The Dragon Tattoo'). I really believe in the story and feel the energy, the drive, the love and sadness. It's a remarkable score! Yes, you can count me in from today as a fan and i hope you too?
As they have no record company, please visit their site.
Filip VAN MUYLEM
19/02/2012
---