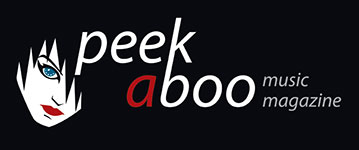 like this cd review
---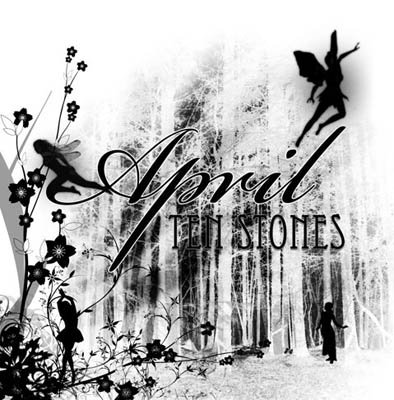 APRIL
Ten Stones
Music
•
CD
Dreampop
•
Industrial Rock
•
Synth Pop / Electro Pop
[92/100]

18/02/2013, Filip VAN MUYLEM
---
April took a giant step forward with their new album 'Ten Stones'. I still love the mix of both voices, styles and influences (Anathema versus The Gathering and Portishead). I notice some melodies that have been better worked out and some new influences as well, or can I simply call it a new direction? I love the violins and cello's that are mixed with some breabeat and hardcore metal crossed over with rock and a heavenly voice. This is again very innovating. You have to be very talented to succeed to getting this to a good end and believe me: they do! The variety in their music is their strength and crossing that bridge: it's very innovating!!
'Leave it all behind' is the perfect song to show off their quality and the crossover style (soft piano, breakbeats, metal guitar, a harsh man voice and a heavenly voice)! It explodes, slows down, takes you down and leaves you crumbling over the floor before exploding again and giving you wings... to leave it all behind!
'Solace' is yet another brilliant piece of crossover where Bjork could be proud off if she was the one having this song on one of her cd's. 'I'm rising' is more a soft rock song, but very emotional. To a certain point you can almost hear how the singers voice breaks up because of the emotions and once again there are those nice strings.
'Ribbons' has nothing to do with The Sisters of Mercy, i would put Portishead in here. A very floating sound, good electronics, strings and a piano, accoustic guitar and that voice. Something nice for fans of the last Twilight soundtrack.
'Ten Stones' is a nice mixture of all the posibilities, just too much variation to describe the music: the thing that counts is the pure emotion of this song that caught me. Only a good artist can capture you with emotions and April does it! '
Seek but don't hide' almost sounds like a mantra, very floating and breathtaking with some kind of a Indian break in the middle of he song. 'Humana' is more a rocker than the previous songs, proving their wide capacities.
'Closer' is one of those songs you should listen to with a headphone and dream away, get up and thank somebody you really love! Just listen to the romantic words mixed with a dose of sarcasm! I don't think that 'Sleep tight beauty' needs more words than the title suggests (here i would put The Rasmus as a possible influence). Great song, again!
'The Transient sparkling' starts a bit weird, as a simple beat, but then the guy opens his mouth to sing on a very tragic note and floating sound. When the heavenly voice gets into the mix the song grows, it lifts it up. Once again a break takes it down and gets more emotional.
'Nothing but dust' is how this album leaves me, somebody has to get me back on my feet and make me rise out of the ashes. This is all so emotional, so powerfull!!!
Wow, is there anything more to say? A pearl of some rare quality! April shines in the sky! Fall for them, like I do. This has to become an immortal album!
https://www.facebook.com/pages/APRIL/58773719306?ref=ts&fref=ts
Filip VAN MUYLEM
18/02/2013
---