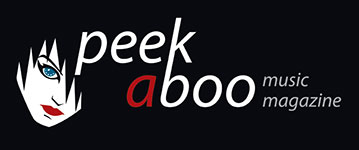 like this cd review
---
VECTOR LOVERS
iPhonica
Music
•
CD
Ambient
•
Minimal
[75/100]

13/02/2013, Philippe BLACKMARQUIS
---
Vector Lovers is the moniker used by British electronic music producer Martin Wheeler. Wheeler is a "computer nerd" and "80s-obsessed knob-twiddler" and creates introspective electronic melodies which fall into the intelligent dance music (IDM) and electro genres.
As the title, iPhonica, suggests, this fifth album, released by Soma Quality Recordings, was composed, mixed and produced entirely on Wheeler's iPhone 4. Numerous locations would stand in as makeshift recording venues, including train carriages, a doctor's waiting room, cafes in Berlin, off the beaten track on the Yorkshire moors, and Martin's back garden. Blip Interactive's Nanostudio application became Martin's weapon of choice for synthesizing, sampling and composing the sixteen tracks that make up iPhonica.
The album evokes Kraftwerk, John Foxx or our local Belgian band Metroland. In the opener 'Nakadori', Wheeler slowly builds atmosphere and quickly hits the ground running with 'Warm Laundrette', a nice hint at The Normal's 'Wam Leatherette'. The mournful simplicity of 'Sender To Nowhere' is beautiful enough to make your heart skip a beat. Other highlights of the album are 'Simulant' with its krautrock feel evoking Tangerine Dream and 'Replicator', a very nice minimal techno track.
In an interview, Wheeler said that working within the limitations of an iPhone has made him a better musician. It may be true but for the listener these limitations tend to make the music a bit monotonous. But after all, it's ambient electro so it's just a question of choosing the right moment to listen to it. So, for instance, if you feel like relaxing a bit while watching the rain fall on a Sunday afternoon or if you are on a train watching the landscape from the window, this gem of electronica will be the perfect match...
Tracklist
1. Nakadori
2. Warm Laundrette: a hint to Warm Leatherette (The Normal) with a riff
3. On Kastanienallee
4. Simulant
5. Stargazing
6. Monologue
7. Replicator
8. Yesterday Is Gone
9. Reception
10. Vigil
11.Clandestine
12. Big City Loner
13. Patience
14. Final Wish
15. Sender To Nowhere
16. Let's Go Home
Philippe BLACKMARQUIS
13/02/2013
---