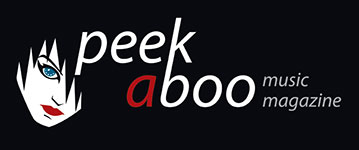 like this cd review
---
PAS
Pure Energy Output Sessions
Music
•
CD
Experimental
•
Krautrock
[70/100]

29/04/2012, Chris KONINGS
---
PAS are a foursome and, judging by the pictures, they look like a bunch of merry pranksters. Robert L. Pepper and his constituents Amber Brien, Michael Durek and Jon "Vomit" Worthley manage to make a stew of theremins, analogue synths, percussions, loops and samples that still seem to lead somewhere.
So you get all the vitamins a growing boy (or girl) needs, but what the aftermath will do to your stomach is anybody's guess. Steelworkers industrial, tribal percussions, psychedelic jam sessions and some IDM ambient might cause an overdose to your senses. Sure, it sounds impressive but after a while you start to wonder what their purpose is. Maybe they just wanted to have a great time and felt the need to share that with us. A good way to immerse yourself in the world of psychedelic avant-garde without many of the sharp edges most bands seem too cultivate. So you won't get a headache with this one, but neither is it greatly demanding.
Live a real mindbender, they also did gigs with David Linton and US percussionist Z'EV, check out the video!
Chris KONINGS
29/04/2012
---