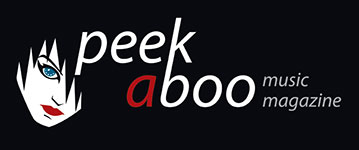 like this cd review
---
PAS
Abandoned Bird Egg
Music
•
CD
Abstract
•
Electronics
•
Experimental
[75/100]

Alrealon Musique
09/01/2014, Chris KONINGS
---
Another album by PAS, or PAS Musique as they call themselves on this one, these masters of improvisation seem bent on delivering a new album each year. First I received "Pure Energy Output Sessions" which had me puzzled but I still liked the effort they made. Then I got "Flanked By Women And Pumpkins", an album I haven't really gotten time for and since this "Abandoned Bird Egg" is their latest, I'm not sure if I ever will... but I'll give it another shot.
The album has ten songs that are far from what your average Joe would call a 'song'... Loops, knobs whirling around, free jazz or art rock guitar in the best Fred Frith context, bubbly synths, sampled vocals, sheep... If you can think of it, they've got it. As said earlier in the "PEOS" review, they sound like they are having loads of fun and here on this record they seem to translate that a bit better. Anyway, songs I liked were the bubbly "Something Indescribable" and also "Modern Witchcraft", a wink towards the now quite popular minimal electro scene, especially with the sporadic ghostly female vocals... It does lose its way in the last minute, but you can just skip it then, and wonder why you are hearing bleating sheep? It's the start of "Esoteric Funk Classic" and that name says enough (it's plain weird).
"You Are Who You Are" has heavy, lo-fi guitars and "Humour In The Quarry" starts with bird-like synths, reminding me a bit of the LSD album of Coil. I guess most songs sound like they are drug induced mindbenders... so if you are up for a trip in some twisted minds, go for it. Another good one is the bendy "The Strobe Wheel" with crackling narration and spacious ambient.
Like the nice artwork by band member Robert L. Pepper. Maybe they could do Facebook contest? Let people send in pictures of their baffled facial expressions while listening to this 'musique concrète' and make their next artwork with it...
Chris KONINGS
09/01/2014
---