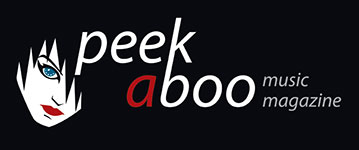 like this book review
---
JAPAN
Cries And Whispers (1983-1991)
Book
New romantics
•
New wave
[95/100]

15/03/2019, Kevin BURKE
---
We all have favorite bands, for Anthony Reynolds he has turned his love of the new-wave boundary pushing Japan into a written project. His latest adventure is Cries And Whispers, the long-awaited follow-up to 2015's highly acclimated A Foreign Place(The Biography 1974-1984).

This is a direct continuation, as Cries And Whispers continues from where A Foreign Place left off. It is a musical journey following Richard Barbieri, Rob Dean, Steve Jansen, Mick Karn and David Sylvian into their solo work. Both concise and very well detailed over 212 pages, no stone is left unturned as Reynolds keeps assumptions to a minimum along with analysis. Instead, he allows the music, the musicians and the facts to build the picture of those wildness years post-Japan.

It does take in with great dissection Sylvian's solo work, The Dolphin Brothers and Dali's Car (With Pete Murphy Of Bauhaus) subjects which may seem uninteresting but under Reynolds spotlight they become fascinating subjects as he injects his own passion into every syllable.
Sylvian's collaborations with Holger Czukay (Can) and Ryuichi Sakamoto (Yellow Magic Orchestra) get their first real treatment under a microscope which is a core reason to check this out especially the analysis of the mind-blowing 'Forbidden Colours', from the Merry Christmas, Mr Lawrence movie soundtrack.


One of the standouts is the exploration of the brilliantly lost Rain Tree Crow which gets some decent page-mileage and rightly so, as it still remains a hugely underrated release.
There are some stellar contributions from Bill Nelson, Johnny Marr, Bill Bruford, Robbie Aceto, Simon Raymonde, Ivo, Martin Fry, Michael Brook along with many more, and galvanized with some 260 photos, most of which have remained unseen for over thirty years, this is a must for fans of Japan, both the connoisseur, and the casual will take something from this.


Order Via Burning Shed
https://burningshed.com/anthony-reynolds_cries-and-whispers_hardback
Kevin BURKE
15/03/2019
---