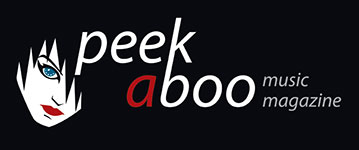 like this cd review
---
HELIOPHILE
Permeate
Music
•
CD
New romantics
•
Synth Pop / Electro Pop
[80/100]

ScentAir Records
12/10/2017, Masha KASHA
---
Here we have a release "Permeate" from a Dutch band, Heliophile. The key member of the band is Gijs van Ouwerkerk, an artist from Enschede.The general sound the band is balancing at their foundations is somewhere between new wave, new romantic and future pop. In my opinion, the sound of the band is quite close to Diorama and a bit Apoptygma, although there are surely others they sound similar to.
The album begins with the clean and vibrant track "Towers to Fall", that has nice and dynamic dramatic composition as well as good deep vocals, involving some futurepop notions. "Permeate" continues further in a good rhythm leading us straight to the dance floor, followed by "Fall Over", a track that offers a big melancholic touch. "Tranen van de Regen" is an interesting surprise since I am not that used to hearing synthpop songs in Dutch but this one sounds good, with a well developed musical part and only to be recommended. "Hungry for the Day" lifts your mood if you were feeling down from the song before. "Meet the New You" brings us back to retrodance with it's digitally trashed voice. "The Broken Dance" is the most romantic song and the prospective slow dance for sure. "The Educators" somehow reminds me of Polarkreis 18 by the sound, good light synthpop.
If I could only choose one song...
Hesitated between "Permeate" and "Towers to Fall". The "Towers" win ;)
To sum up:
A good retro sounding synthpop (just invented) with a pinch of darkness. If you like dancing and are a bit romantic in your soul you will not regret it.
Playlist:
1.Towers so Tall
2. Permeate
3. Fall Over
4. Tranen van de Regen
5. Hungry for the Day
6. Satellite (Heartbeat Mix)
7. Meet the New You
8. Echo Chamber
9. This Broken Dance
10 The Educators
11. Your Clandestine
Masha KASHA
12/10/2017
---