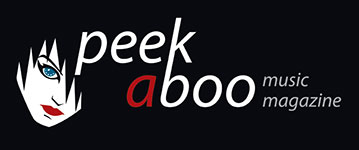 like this vinyl review
---
TEARFUL MOON
Evocation
Music
•
Vinyl
Darkwave
•
Gothic
[80/100]

InClub Records
10/10/2017, Gustavo A. ROSELINSKY
---
Sky Lesco and Manuel Lozano, aka Tearful Moon (Texas, USA) are back, not long after their first album In The Dark Morning came out on CD. This second album, Evocation, is the duo's first time on vinyl, released by Peruvian label InClub Records (by the way, don't lose sight of the Latin American Goth/Darkwave scene, trust me).
Evocation is at the same time similar and different from the first album, actually it feels a bit like the improved version of In The Dark Morning. The songwriting is more confident, the overall thing just sounds clearer, more focused, and with a truly international set of guest musicians (Wonder Dark, This Cold Night, Stockhaussen, and Suzi Sabotage), although the atmosphere is very much alike.
The album opens with two of the strongest tracks on the LP. The first one, The Prayer, features a great drum pattern and it's sang by Manuel. It makes you think of very early Dead Can Dance and that's a good thing. This is quickly followed by House Of Joy, which pretty much sets the tone for the rest of the album, with an impossibly Gothic chorus tune. Other favourites are The Confusion, Animal Inside, Conviction, and the amazing Parasite, with Suzi Sabotage (from Masquerade and Virgin In Veil) as guest vocalist.
Although the album does stretch a bit too thin over the course of its twelve songs (oddly enough, I think the two singles were the weakest tracks on it), the whole thing sounds extremely cohesive and just like Morning, it conjures up the right images of dry ice and candlelight. However synth-driven the sound of Tearful Moon might be, Evocation has much more to do with 90s bands like The Shroud than with anything even remotely Coldwave-y. A most welcome über-Goth extravaganza.
Gustavo A. ROSELINSKY
10/10/2017
---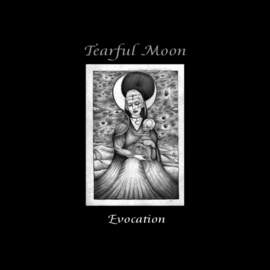 ---