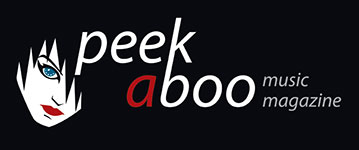 like this cd review
---
SUBTERFUGE
Blind To Reason
Music
•
CD
Darkwave
•
Gothic
•
Gothic Rock
[94/100]

Strobelight Records
06/10/2017, Jurgen BRAECKEVELT
---
Subterfuge is a gothic rock band formed in Melbourne, Australia in the early 1990s. Several times they were described as "Australia's best in the gothic rock". The members were: Clifford Ennis (also guitarist in the band Ikon) and Rick Mullen. In 1994, the band released the EP Darkland Awakening and in the following years there were several other songs on compilation albums but the next fully fledged Subterfuge album did not appear. In 2013, there was some sign of life when Strobelight Records released a collection of songs from the heady 90s. A 16-track album with unpublished pearls, remixes and demos.
In 2016, new life began, that would gestate until 2017, when the new Blind to Reason was released on Heartland Records. Songs that show a likeness to both postpunk and gothic rock, that idolise Joy Division, Sisters Of Mercy, Bauhaus,....
Those who know Ikon know what we can expect vocally and are those expectations are met: yes. No, not a voice from the grave that we hear from many bands in this genre but sophisticated vocal work. Vocal: check!
Musical? Classic paths? Yes, partly. Melting pot of influences? Yes, partly...but above all, life experience. No ommissions. Without really trying to be innovative, it nevertheless still sounds "different-from-different". Long Hour instantly increases the tension with an intro like the gates of the hell cracking open, painfully deep, mysterious and threatening. Efficient guitar work, thundering bass line and gentle electronics will warm us until Clifford's voice brings salvation. A great opener and gothic rock with the dark edge that makes it not 'just' rock again. Unhinged rocks again as in old times past, with guitar lines that dragged many gothic people, in their far too long jumpers, over many dancefloors 20 years ago. Perfect! With You Play The Victim, we have thumping bass and darkness, a top song. What's more darkwave than what Clifford still draws from his throat? A couple of times the speed in the song goes almost zero and that silence cuts deep into your heart. Blind To Reason is a downtempo-swinging goth rock song with a Cure edge in the bass lines that are very recognisable.
With Jealousy we get an extra little melancholy gift, with musical input from piano and harp and we already said we were curious about the musical element. Indeed, this is darkwave from the top shelf with Vow. Perhaps instrumentation may not be much more minimalist than this but what a strong song. Then what about turning the knob back around and letting another beautiful goth-rock song resonate from the speakers? You ask, Subterfuge turns: Bitter End is the quality gothic rock I've been waiting for for some time. Hang Your Head In Shame, ripples and becomes somewhat quieter, pausing, only to instigate impetus again. Very alternative and dark as hell. This is such a CD that, as the display shows '9' and you know that the end is approaching, you would move heaven and earth for another pearl. And you'll get that. Guilty By Association is tremendously slow and repetitive in melody, it draws you into the depths, a splashing foamy mass of water, in which your body tires to stay above the surface. And that fight takes 7 minutes.
Subterfuge, why did you stay away so long? Why all the years of deafening silence? Questions that do not need answers if you listen to this album as it was worth the wait. Please come back soon with something new.. again !!!!
Jurgen BRAECKEVELT
06/10/2017
---
Subterfuge is een gothic rockband gevormd in Melbourne, Australië in de vroege jaren 1990. Meermaals werden ze beschreven als "Australië's beste in de gothic rock". En dat met twee leden: Clifford Ennis (ook gitarist and backing vocalist bij Ikon) en Rick Mullen. In 1994 releaste de band de EP Darkland Awakening en in de daaropvolgende jaren verschenen er diverse andere songs op compilatiealbums maar een volgende volwaardig Subterfuge-album kwam er toen niet… In 2013 dan toch enig teken van leven, toen op Strobelight Records een verzameling songs uit de heftige jaren 90 werden uitgebracht. Een 16 nummers tellend album met onuitgegeven parels, remixes en demo's.
In 2016 wenkte nieuw leven, het werd een dracht tot 2017, wanneer nu het nieuwe Blind to Reason werd uitgebracht op Heartland Records. Songs die lonken naar zowel postpunk als gothic rock, die dwepen met Joy Division, Sisters Of Mercy, Bauhaus, ….
Wie Ikon kent weet dat wat we vocaal kunnen verwachten, en of die verwachtingen dan ook worden ingelost: jawel. Nee, niet een grafstem die we bij vele bands in dit genre horen, maar verfijnder stembandwerk. Vocaal: check!
Muzikaal? Klassieke paden? Ja, deels. Melting pot van invloeden? Ja, deels.. maar vooral doorleefd. Geen afkooksels. Zonder echt vernieuwend te willen zijn klinkt het toch weer 'anders-dan-anders'. This Long Hour doet de spanning meteen toenemen met een intro alsof de poorten van de hel krakend openen, pijnlijk diep, mysterieus en dreigend. Zuinig gitaarwerk, een dreun van een baslijn en voorzichtige electronica verwarmen ons tot de stem van Clifford verlossing brengt. Een geweldige opener en gothic rock met het donkere randje die het toch weer niet 'gewoon' rock maakt. Unhinged rockt dan weer als vanoudsher, met gitaarlijnen die 20 jaar terug het zwarte volkje in veel te lange pulls over menige dansvloer deden kruipen. Top! Met You Play The Victim hebben we qua basdreun en donkerte een topsong. Wat meer darkwave, en Clifford draat toch even aan de bassen van zijn strot. En paar keer gaat de snelheid gaat de song naar bijna nul en die stilte snijdt tot diep in je hartspier. Blind To Reason is een downtempo slepende gothrocksong met een Cure-randje in de baslijnen die heel herkenbaar zijn.
Met Jealousy krijgen we een extra portie melancholie cadeau, met muzikale inbreng van piano en harp. En we zeiden al dat we benieuwd waren naar het muzikale. En jawel, darkwave van de bovenste plank met Vow. Qua instrumenten kan het wellicht niet veel minimalistischer dan dit, maar wat een dijk van een nummer. En wat ervan te deken om de knop weer even om te draaien en nog een knappe gothrocksong door te boxen te laten schallen. U vraagt, Subterfuge draait: Bitter End is de betere gothic rock waar ik al enige tijd op wacht. Hang Your Head In Shame kabbelt dan weer iets rustiger, om gecontroleerd tot ontsteking te komen en te knallen, om even snel weer te imploderen tot ingetogenheid. Heel afwisselend en dark as hell. Dit is zo'n Cd die mag blijven duren, tt de teller op de display '9' vertoont en je weet dat het einde nadert. Je zou de ogen ten hemel of aarde slagen om nog één parel. En dat krijg je. Guilty By Association is tergend traag en repetitief qua melodie, sleurt je mee de diepte in, een kolkende schuimende massa stuurloos water, waarin je alle kracht uit je vermoeide lijf haalt om toch boven water te blijven. En die strijd duurt dik 7 minuten.
Subterfuge, waar bleef je zo lang? Waarom al die jaren die oorverdovende stilte? Vragen die geen antwoord behoeven als je dit album hoort, het was het wachten méér dan waard. Please be back soon with something new.. again !!!!
Jurgen BRAECKEVELT
06/10/2017
---
---