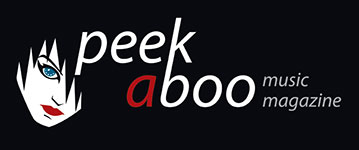 like this digital review
---
HEAVEN FALLS HARD
20 Years of Tears 1993-2013
Music
•
Digital
Darkwave
•
Gothic
[85/100]

Self-released
09/12/2016, Wim GUILLEMYN
---
A few months ago, Heaven Falls Hard released the very fine album The Mercy Go Round. Dark wave fans better pay attention to the compilation album 20 Years of Tears 1993-2013 that was released in 2013, which is now available on Bandcamp and Facebook at a price you decide yourself.

The biggest difference is that some songs have more drums and synths. The instruments on The Mercy Go Round sound quite minimalist.

What do we get here? Thirteen songs. Many tracks are taken from The Obedience of Angels that came out in 2002: I Died For You, To Be Sure, Colder and Bleed Like Me. That is no surprise, since it is one of their most appreciated/known albums.

From the 2008 album For All The World many songs are taken as well: Breathing (a live version), Resurrection and For All The World. In Death And The Maiden you hear echoes of Sinéad O'Connor in Stacye Moser's voice. A masterful track.

The minimalist Fade Away is quite catchy. Frightened is taken from Solace. Whether these songs are performed live, played in a minimalist way or done with a full band, every time we hear excellent dark wave tracks, thanks to the brilliant voice of Stacye Moser. This compilation is a great introduction for people who are not familiar with Heaven Falls Hard.
Wim GUILLEMYN
09/12/2016
---
Nadat enkele maanden geleden het puike album The Mercy Go Round verscheen, wil ik de liefhebbers van deze darkwavemuziek graag attenderen op het overzichtsalbum uit 2013, te verkrijgen op bandcamp of via de facebookpagina tegen een zelf te bepalen prijs.
Het grootste verschil met het laatste album is dat er in een aantal songs meer drum en synths weerklinken. Op The Mercy Go Round is het instrumentengebruik eerder minimalistisch.
Wat krijgen we hier? Dertien songs. Een groot aantal tracks komt uit In The Obedience of Angels (2002) zoals I Died For You, To Be Sure, Colder en Bleed Like Me. Niet zo verwonderlijk, want het is één van hun meest gewaardeerde/bekendste albums. Ook uit het album For All The World (2008) komen vrij veel tracks: Breathing (hier in een live-uitvoering), Resurrection en For All The World. In Death And The Maiden weerklinken in Stacye Mosers stem echo's van Sinéad O'Connor. Het blijft een magistrale en aangrijpend track. Ook het minimalistische Fade Away is pakkend. Uit Solace (2006) komt o.a. Frightened.
Of de songs nu live, minimalistisch of met een volledige band zijn gebracht, telkens horen we donkere wavesongs die pakkend en aangrijpend zijn, mede door de schitterende stem van Stacye Moser. Deze compilatie is een mooie kennismaking voor mensen die niet vertrouwd zijn met het werk van deze band.
Wim GUILLEMYN
09/12/2016
---