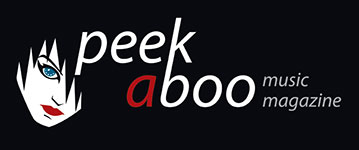 like this concert review

---
Black Easter 2016 Day 1 (26/03/2016)
Concert
09/12/2016, Didier BECU
---
The preparation of Black Easter truly was one of trial and error. Due to unforeseen circumstances, the final line-up was quite different from the original. Monica Richards needed an operation, Les Panties disbanded and because of the terrorist attack in Brussels, the airline company could not guarantee RosaRubea a flight, which forced them to cancel the gig at the last minute. The organizers sought all kinds of alternatives, and although you do not sell out venues with such a line-up, Black Easter probably is one of the most quirky festivals in which love for (quality) music gets the upper hand.

The festival started on Saturday in a very modest way. Elvya Dulcimer is a young Flemish artist who fell in love with a dulcimer (a 500 year old instrument) after she saw a video on YouTube about it. The fascination of this instrument has led to the CD called Untold Stories. On this record, she gets the musical support of celebrities such as Ivar De Graaf of Within Temptation. In Antwerp she stood alone on the stage, surrounded by her own little world of fairy music that comes from her dreams and is often sung in Elveryian (her own self-created language). It was one of the first times that Elvya played her compositions on stage, no one doubted that she did well. Medieval dark wave with a beautiful voice as a start of what would become this year a black easter.

For Chesko, being on stage is anything but a new experience. In barely 24 hours the front man of Der Klinke gave ​​Black Easter a worthy replacement for RosaRubea: the minimal synth/dark electro project Story Off, which is formed with his group mate Marco Varotta. On stage we saw a whole set of analog synths to revived the heyday of Snowy Red. Sometimes funny, danceable, confrontational, even anger because we are forced to accept the world as it is. Just as for Der Klinke, the 80s are the figurehead of this musical creation, and (as always with Chesko) in a quite stubborn way.

Whispering Sons is another Belgian band. In a very short time, a lot has been written about it. Numerous gigs, an LP that was sold out in one day (!), and of course the big day April 10th, as then they will be part of the biggest rock contest in Belgium. The pressure may be getting bigger every day, but so is the stage performance. Most concertgoers saw Whispering Sons play already, and everyone agrees that this Limburg based band improved enormously in a short time. The confidence on stage is a fact and the new songs are getting better. The intense, impressive voice of Fenne perfectly fits with the modern cold wave of the boys. That was shown during Black Easter as these young wolves managed to charm the enthusiastic audience with their impressive talent (again).
Time for a real legend: Martin Bowes. With Attrition the Briton created one of the most influential industrial bands of the 80s. Martin refuses to play songs from those "golden" days. If you're becoming a jukebox and constantly repeating yourself, you better stop, said Martin to me afterwards. Indeed, as we witnessed a very wayward band on stage. Along with an arsenal of incense sticks and his pretty wife Kerri on keyboards, Attrition performed electronic sounds in which you discovered everything: from contemporary techno to obscure dark ambient sounds. Easy music? Surely not, but intriguing. Just as the Attrition we discovered in the 80's!
Black Easter is not a festival that focuses on big names, because no matter how good they are, you can see them at other events anyway. The organization rather chooses qualitative bands you rarely can see. A good example is Hekate, a neo-folk legend with medieval influences that has an army of loyal fans since 1992. You have to know a lot of music to be aware what type of instruments this band from Koblenz has on stage. Just close your eyes and drift away on the beautiful neo-folk which is based on the interaction of the powerful voice of founder Axel Menz and Susanne Grosche's ethereal vocals, complemented with overwhelming, often blood-curdling percussion work with themes that deal about Heimat feelings and symbolism.
Everyone certainly had a favorite, for yours truly (and many others) that was Mila Mar on the first day. In an interview with Peek-A-Boo, Anke Hachfeld told us that she is not keen on studio work, but rather prefers the action of the stage. That was the case on Saturday. In a mysterious, almost glamorous way, Anke showed what ethereal pop can stand for without becoming too serious. You could laugh, jump and even meow if you wanted to. A gig of a very high level which stands at the top in the genre.
The closing band of the first day was In The Nursery. This concert had a very special significance for the industrial combo from Sheffield, because the band celebrates its 35th birthday. Perhaps nothing in life is certain, except the fact that In The Nursery always ensures quality. The set was a collection of songs from a bountiful career, with an extensive attention to the earlier material when In The Nursery was mentioned in one sentence with the post-punk of Joy Division. In addition to these tracks, we also heard a perfect selection of songs in which In The Nursery mixes heroism with melancholy, a combination that only Klive and Nigel Humberstone can make.
A first successful day of Black Easter with many musical highlights. Up to the next day!
Didier BECU
09/12/2016
---
De voorbereiding van Black Easter was er werkelijk eentje van vallen en opstaan. Door onvoorziene omstandigheden zag de uiteindelijke line-up er immers helemaal anders dan voorzien. Monica Richards onderging een medische ingreep, Les Panties hield het als band voor bekeken en door de terreuraanslag kon de luchtvaartmaatschappij voor RosaRubea geen vlucht garanderen waardoor ook dit optreden op het allerlaatste nippertje moest worden geschrapt. De organisator ging dus op zoek naar alternatieven voor Black Easter, dat zich als eigenzinnig festival mag bestempelen waar de liefde voor de (kwalitatief hoogstaande) muziek de bovenhand haalt.
Het festival begon op zaterdag uiterst bescheiden. Elvya Dulcimer is een jonge Vlaamse artieste die pardoes verliefd werd op een dulcimer (een instrument dat zo'n 500 jaar oud is) nadat ze daarover een filmpje op YouTube zag. De fascinatie voor het instrument heeft ondertussen geleid tot de cd Untold Stories. Op deze plaat krijgt de Limburgse de muzikale steun van grootheden zoals Ivar De Graaf van Within Temptation. In de Zappa stond ze alleen, omringd door haar eigen wereldje van feeërieke muziek die vaak in het Elveryaans (haar eigen taal) wordt gezongen. Het was één van de eerste keren dat Elvya haar composities op een podium bracht, geen mens die eraan twijfelde dat ze het goed deed. Medieval dark wave met een mooie stem als start van wat dit jaar een zwart Pasen zou worden.
Voor Chesko is een podium allesbehalve nieuw. In de tijdspanne van amper een dag zorgde de frontman van Der Klinke ervoor dat Black Easter een waardige vervanger voor RosaRubea kreeg. Hij deed dat samen met zijn groepsmaatje Marco Varotta met het minimal synth-darkelektroproject Story Off. Op het podium stond een hele set analoge synths waarmee ze de hoogdagen van Snowy Red deden herleven. Soms grappig, dansbaar, confronterend, zelfs nijdig omdat we genoodzaakt zijn om deze wereld te aanvaarden zoals hij is. Net zoals voor Der Klinke, zijn de jaren 80 een boegbeeld voor deze muzikale creatie, en ook (zoals steeds bij Chesko) op een halsstarrige wijze.
Met Whispering Sons bleven we in de Belgische muziekscène. Op heel korte tijd is er veel inkt gevloeid over deze band. Talrijke optredens, een lp die op één dag (!) uitverkocht raakte en natuurlijk de grote dag (10 april - Rock Rally). Wellicht wordt de druk met de dag groter, maar ook hun podiumprestaties worden dat. De meeste concertgangers hadden Whispering Sons al eens eerder aan het werk gezien, en iedereen is het er roerend over eens dat deze Limburgers in korte tijd een enorme vooruitgang hebbeng emaakt. Het zelfvertrouwen op een podium is er en de nieuwe songs worden alsmaar beter. De intense, indrukwekkende stem van Fenne past perfect bij de eigentijdse cold wave van de jongens. Dat bewezen ze ook in de Zappa, en hoewel ze vroeg in het programma stonden, slaagden deze jonge wolven er moeiteloos in om het enthousiaste publiek met hun imponerende talent in te palmen.

Tijd voor een echte legende: Martin Bowes. Met Attrition vormde de Brit één van de meest invloedrijke industrial acts uit de jaren 80. Uit die "gouden" periode speelt Martin geen enkele track meer. Wie een jukebox wordt en zichzelf alsmaar herhaalt stopt maar beter, aldus Martin. We zagen dan ook een zeer eigenzinnige band aan het werk. Samen met een arsenaal wierrookstokjes en aan de keyboards zijn knappe vrouw Kerri, bracht Attrition elektronische klanken waarin zowat alles te ontdekken viel: van hedendaagse techno tot obscure dark ambientklanken. Gemakkelijk? Allesbehalve, wel intrigerend. Net zoals we Attrition in de jaren 80 hebben ontdekt!
Black Easter is geen festival dat zich op grote namen richt, want hoe goed die ook zijn, je ziet ze sowieso met de regelmaat van de klok op andere evenementen. Neen, dan maar liever kwalitatieve bands die je anders zelden ziet, dat is het motto van de organisator. Een mooi voorbeeld is Hekate, een neofolklegende met medievalinvloeden die zelden in muziekmagazines komt, maar toch al sinds 1992 een leger trouwe fans heeft. Je moet heel wat van muziek afweten om de instrumenten deze band uit Koblenzte herkennen. Sluit gewoon je ogen en laat je meedrijven op de prachtige neofolk die gebaseerd is op de wisselwerking van de krachtige stem van oprichter Axel Menz en de goddelijke vocalen van Susanne Grosche. Aangevuld met overweldigend, vaak bloedstollend percussiewerk en met thema's die gaan over het heimatgevoel en symbolisme.

Iedereen had ongetwijfeld wel een favoriet zoals dat op ieder festival het geval is, voor ondergetekende (en voor heel wat anderen) was dat op de eerste dag Mila Mar. In een interview vertelde Anke Hachfeld ons dat ze niet al te tuk is op studiowerk, maar eerder de actie van het podium verkiest. Dat bleek gisteren zeker het geval. Op een mysterieuze, zeg maar betoverende wijze, toonde Anke met haar band alles waarvoor ethereal pop kan staan zonder dat het allemaal te serieus wordt. Je mocht al eens lachen, of springen tot zelfs miauwen. Een optreden van een zeer hoog niveau dat aan de absolute top in het genre staat.
De afsluiter was In The Nursery. Voor het induscombo uit Sheffield had dit optreden een zeer speciale betekenis, want de band bestaat dit jaar 35 jaar. Niets in het leven is zeker, behalve bijv. het feit dat In The Nursery altijd voor kwaliteit zorgt. De set bestond uit een collectie songs die werd geplukt uit een rijkelijke carrière waarin opvallend veel aandacht werd geschonken aan het vroegere materiaal waarin In The Nursery in één adem met de postpunk van Joy Division werd genoemd. Naast deze tracks kregen we natuurlijk ook een hele resem songs waarin In The Nursery op zijn vertrouwde wijze heroïsme met melancholie vermengt, een combinatie die bijna alleen Klive en Nigel Humberstone lukt.

Een eerste geslaagde dag met heel wat muzikale hoogtepunten. Op naar de vervolg!
Didier BECU
09/12/2016
---