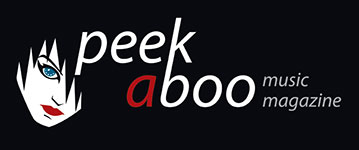 like this cd review
---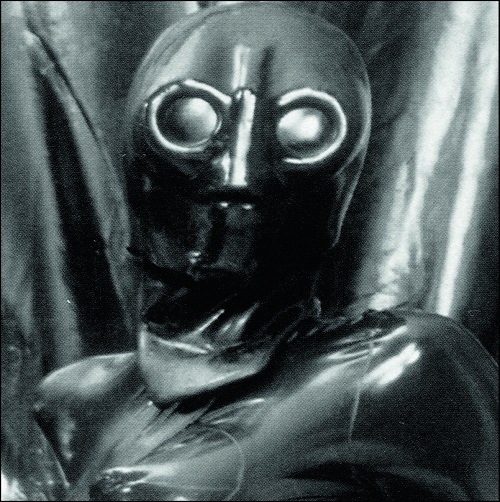 ANNA GARDECK
Bondage Women
Music
•
CD
Industrial
[84/100]

White Ashes
09/12/2016, Didier BECU
---
Of course the cover and the title will give many readers strange fantasies. Even though we have no idea what Anna Gardeck does in her bedroom, this music has nothing to do with, say, Umbra Et Imago or Grausame Tochter. Anna Gardeck formed together with Sven Bussler (of the EBM-act Coinside) the band Wiener Aktivisten. She also released a solo work in 2000 (Bondage Women), which has now been re-released on White Ashes.

Rubber Rituals I is a dark industrial track to which martial drums are added after two minutes. Dark, but in a way danceable.

Gestörte Zweisamkeit sounds like the title: a series of distorted noises. What this has to do with bondage, some readers might wonder? We don't know either, but the thumping beats hurt your ears in a delicious way!

Verachtung (yes, those Germans always find the right titles) provides some rest, but in Rubber Rituals II the demons are unleashed on our eardrums, just as in Entartete Lust.
This CD closes with the mysterious Rubber Rituals III in which industrial distorted sounds are combined with choral singing. A re-release that is absolutely worth discovering!
Didier BECU
09/12/2016
---
Het hoesje en de titel zullen natuurlijk de fantasie van menig lezers op hol laten slaan, en hoewel wij geen flauw benul hebben van wat Anna Gardeck in haar slaapkamer uitspookt, is deze muziek toch niet van het Umbra Et Imago- of Grausame Tochter-kaliber. Anna Gardeck vormde samen met Sven Bussler (van de EBM-act Coinside) de band Wiener Aktivisten. Zelf heeft ze in 2000 één solowerk uitgebracht (deze Bondage Women), die nu heruitgebracht is door White Ashes.

Rubber Rituals I is een donkere industrial track waaraan na een tweetal minuten militaristische drums worden toegevoegd. Donker inderdaad, maar tevens dansbaar.
Gestörte Zweisamkeit (verstoorde samenhorigheid) klinkt zoals de titel zelf: een aaneenschakeling van vervormde noisegeluiden. Wat dat met bondage te maken heeft, vraagt de pientere lezer zich af? We weten het ook niet, wel pijnigen de dreunende beats je oren en dat voelt ontzettend lekker aan!

Verachtung (ja, die Duitsers vinden inderdaad altijd wel de juiste titels) zorgt voor wat rust, maar in Rubber Rituals II worden al weer luide demonen op de trommelvliezen losgelaten, net als in Entartete Lust.
Deze cd (trouwens met een hoesje om u tegen te zeggen) sluit op mysterieuze wijze af met Rubber Rituals III, waarin vervormde indusklanken worden gecombineerd met koorgezang.
Je merkt het, een heruitgave die de moeite loont!
Didier BECU
09/12/2016
---