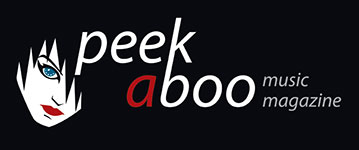 like this album classics review

---
BLONDIE
Parallel Lines
Music
•
Album Classics
Pop
•
Punk
[90/100]

EMI
09/12/2016, Didier BECU
---
Blondie? Yes, Blondie is fantastic! Or can you think of one band with such as front woman as Debbie Harry? The blonde knew very well what she was doing. Because of her irresistible looks, she starred on posters in countless bedrooms of boys who like to keep the light on after ten o' clock, and Debbie was at least as punk as say Patti Smith.
We chose Parallel Lines from 1978 for you. Partly for the legendary cover, but also because this third album was a turning point in the career of this American rock band. After Plastic Letters from 1978 that featured the monster hit Denis, Blondie was no longer the punk band from New York, but a hit machine. Parallel Lines was the (difficult) third LP, which was produced by Mike Chapman who invented commercial glam rock pop. Not that this was so obvious, because if you believe the tabloids than Blondie was, according to Chapman, the most unprofessional band he ever worked with. It was the confrontation of a hit producer and a group that came from the punk era, and that is probably why bassist Nigel Harrison threw an expensive synth on the floor when he had enough of Chapmans perfectionism.
Hanging On The Telephone was the perfect opener, the perfect balance between catchy punk and new wave. A timeless sing-along that sums up the ingenuity of Blondie in one song. The influence of producer Mike Chapman is clear on One Way Or Another. Debbie Harry retained her angry voice, but the raw new wave sound that producer Richard Gottehrer invented, disappeared on the third Blondie album. The band was still great, but it was a record that for the charts. However, if you don't count Union City Blue, then you find the most beautiful song Blondie ever made: Picture This.
Fade Away And Radiate is one of those songs no one knows, even though almost every music fan has Parallel Lines in his collection. It is perhaps the most experimental song Blondie ever recorded.

Pretty Baby is Blondie pur sang : sexy with a lot of hit potential. On Will Anything Happen? Debbie reminds us that she was a punk star in the first place. Blondie was a band that perfectly understood how to compose the perfect three minutes pop song. Just listen to Sunday Girl...

And then there's Heart Of Glass in which Debbie flirts with disco sounds for the first time. The result is phenomenal. You've heard it a thousand times in your life, but it remains equally contagious. Once I had a love and it was a gas. Try to beat that!

Parallel Lines is a perfect pop album, and what a cover!
Didier BECU
09/12/2016
---
Blondie? Ja, Blondie is gewoon fantastisch! Of kan je zelf ook maar één band bedenken die een frontvrouw als Debbie Harry had? De blondine wist natuurlijk maar al te goed hoe ze het (mannelijke) publiek moest bespelen. Door haar onweerstaanbare looks hing ze dan ook op posters in talloze slaapkamers van jongens die na tien uur het licht nog aan hadden, en tegelijkertijd was Debbie minstens even punk als pakweg Patti Smith.
Wij kozen Parallel Lines uit 1978 voor je uit. Deels voor de legendarische hoes, maar ook omdat deze derde plaat een scharnier was in de carrière van deze Amerikaanse rockband. Na Plastic Letters uit 1978, waarop de monsterhit Denis stond, was Blondie niet langer de punkband uit New York, maar een hitmachine waar zeer veel geld mee te verdienen viel. Parallel Lines was de (moeilijke) derde lp die werd geproduceerd door Mike Chapman, zeg maar, de uitvinder van de brave glamrockpop. Niet dat dat zo vanzelfsprekend was, want als je de roddelbladen mag geloven dan was Blondie volgens Chapman zowat de meest onprofessionele groep waarmee hij ooit samenwerkte. Het was uiteindelijk niet meer dan de onvermijdelijke confrontatie van een hitproducer en een groep die uit het punkmilieu komt, en dat was waarschijnlijk ook de reden waarom bassist Nigel Harrison een peperdure synthesizer op de grond kegelde toen hij genoeg had van Chapmans perfectionisme.
Hanging On The Telephone was de ideale opener, het perfecte evenwicht tussen brave punk en hitgevoelige new wave. Een tijdloze meezinger die het vernuft van Blondie in één song samenvat. De invloed van producer Mike Chapman was meteen duidelijk op One Way Or Another. Debbie Harry behield wel haar nijdige stem, maar de rauwe newwavesound waarvoor producer Richard Gottehrer toch grotendeels verantwoordelijk was, verdween bijna volledig op de derde plaat van Blondie. De band was nog steeds groot, maar het was een plaat die rekening hield met de hitparade. Alhoewel, als je Union City Blue niet meerekent, dan vind je op Parallel Lines de allermooiste Blondie-song die er is: Picture This.
Fade Away And Radiate is één van die Blondie-songs die geen mens kent (ook al heeft bijna iedere muziekfan Parallel Lines in zijn collectie zitten). Het is misschien de meest experimentele song die de groep ooit opnam. Pretty Baby is Blondie pur sang: sexy en hitgevoelig. Op Will Anything Happen? herinnert Debbie ons eraan dat zij in de eerste plaats een punkster was. Blondie was een band die perfect begreep hoe je in 3 minuten de perfecte popsong componeert. Dat kan je ook van Sunday Girl zeggen...
Maar de track bij uitstek is natuurlijk Heart Of Glass, waarin Debbie voor het eerst in haar carrière met discoklanken flirt. Het resultaat is dan ook fenomenaal, je hebt de song al meer dan duizend keer in je leven gehoord, toch blijft hij altijd even aanstekelijk. Once I had a love and it was a gas. Probeer dit maar eens te overtreffen!
Parallel Lines is een perfecte popplaat, die hoes alleen al!
Didier BECU
09/12/2016
---