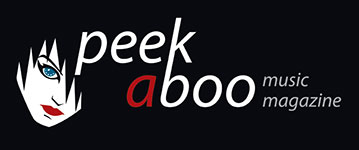 like this cd review
---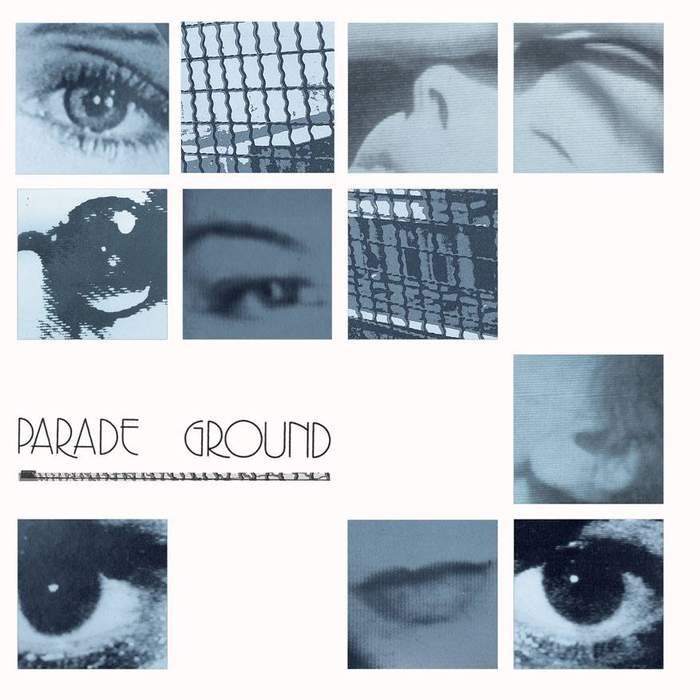 PARADE GROUND
Parade Ground
Music
•
CD
[95/100]

Daft Records
09/12/2016, Didier BECU
---
Music fans don't stop talking about Parade Ground. For most people, Jean-Marc and Pierre Pauly are just two musicians that had (in fact have) a connection with Daniel B. and Patrick Codenys of Front 242. Of course Parade Ground is much more than that! Perhaps no one manages to describe the definite sound of Parade Ground. Is it minimal synth pop? Perhaps, albeit with a very destructive side.
The original records by Parade Ground are sold out, and several compilations were released since on labels like Dark Entries Records, Other Voices Records and Infacted. However, the ultimate CD is now out on Daft Records, including all singles and maxi's of the band, remastered by Eric Van Wonterghem.
The first release, Moan On The Sly, showed the typical sound that would become Parade Ground's trademark: minimal synth with Dadaism. On the B-side of the debut, which was released on New Dance (a historical label as it released the early material of Front 242), it was clear that Jean-Marc and Pierre liked to experiment.
In Riddle In The Stained Glass Windows you recognize the influence of Minimal Compact that had released One By One a year earlier. When The Fever Stops was nothing more than the first sign that this band would play dirty games with your soul.
Parade Ground was never able to benefit from what was called Belpop (Belgian pop) in the 80s. Maybe it has something to do with the complicated structure of Belgium, but Parade Ground was mainly popular in its hometown Brussels, and only known by the freaks in Flanders. The second release Man In Trance appeared on Mask Music (known by record collectors, because this label released both Zwischenfall and Front 242).
Retired was more danceable, while on The Net you hear the influences of Geography.
The first two records by Parade Ground are indeed sublime, but certainly not the easiest ones. Difficult to describe, but at least the harbinger of a sound that was dominated by fear.
A year later Took Advantage appeared on Another Side (a sub-label of Les Disques du Crepuscule). Personally, I've always found it strange that Moral Support wasn't the A-side. Not because the poppy Took Advantage is bad, but simply because Moral Support is one of the best tracks by Parade Ground.

And then in 1987: the big breakthrough (or what it should have been). Jean-Marc and Pierre were signed at PIAS, in the 80s a real wave label with releases from bands like Dole, The Weathermen and Trisomie 21. The first maxi was Dual Perspective with a B-side that was produced by Colin Newman of Wire (the A-side by Daniel B.). Gold Rush is without doubt one of the most famous compositions the Pauly brothers ever made.

It doesn't sound original, but Strange World is for me the best song by Parade Ground... probably because synthpop (or whatever it is !) never sounded so perfect.

The compilation ends with Hollywood (including the original remix The Sexiest Fish, which was also on the 12"). And then it was over. Do not worry though, as nine years later they would rise again, and how!
Didier BECU
09/12/2016
---
Parade Ground, het is een legende waarover heel wat muziekfans (gelukkig) niet uitgepraat raken. In het grote (oppervlakkige) boek van de muziekgeschiedenis zal je wel ergens kunnen lezen dat Jean-Marc en Pierre Pauly een connectie met Daniel B. en Patrick Codenys van Front 242 hadden (en nog altijd hebben). Natuurlijk is Parade Ground meer dan dat! Wellicht zal niemand erin slagen om het geluid van deze Brusselse band precies te omschrijven. Minimale synthpop? Wellicht wel, maar dan wel met een zeer destructief kantje.
De originele platen van Parade Ground zijn ondertussen al lang uitverkocht en in het kielzog van deze zoektocht verschenen er op Dark Entries Records, Other Voices Records en Infacted, drie verschillende compilaties. De ultieme cd is nu echter op Daft Records verschenen met daarop alle singles en maxi's van de band, volledig geremasterd door Eric Van Wonterghem.
De debuutsingle Moan On The Sly had meteen het typische geluid dat het handelsmerk werd van de broertjes Pauly: minimale synth vermengd met Dadaïsme. Op het B-kantje van het debuut op New Dance (het historische label waarop ook de eerste releases van Front 242 verschenen) werd duidelijk dat Jean-Marc en Pierre van experimenteren houden.
In Riddle In The Stained Glass Windows herken je duidelijk invloeden van Minimal Compact, dat net een jaartje eerder One By One had uitgebracht. When The Fever Stops was niet meer dan de voorbode van wat dat deze band met je ziel van plan was.
Parade Ground heeft nooit echt kunnen profiteren van de Belpop-explosie uit de jaren 80. Integendeel. Misschien heeft het iets te maken met de communautaire verschillen in dit land, maar Parade Ground was voornamelijk geliefd in zijn thuisstad Brussel, maar in Vlaanderen zo goed als onbekend (behalve bij kenners natuurlijk). De tweede release Man In Trance verscheen op Mask Music (bekend bij platenverzamelaars, want daarop verschenen zowel de releases van Zwischenfall als van Front 242).
Retired is iets meer dansbaar, terwijl je in The Net duidelijk de invloeden van Geography hoort.

De eerste twee platen van Parade Ground zijn weliswaar subliem, maar zeker niet de gemakkelijkste. Moeilijk te omschrijven, maar in ieder geval de voorbode van een geluid dat vooral werd gedomineerd door angst.
Een jaar later verscheen Took Advantage op Another Side (een sublabel van Les Disques Du Crépuscule). Zelf heb ik het steeds vreemd gevonden dat men destijds niet de B-kant (Moral Support) als hoofdtrack koos. Niet omdat het poppy Took Advantage slecht is, gewoon omdat Moral Support één van de betere songs van Parade Ground is.
En dan in 1987: de grote doorbraak (of wat het had moeten worden). Jean-Marc en Pierre belandden op PIAS, dat toen (in de jaren 80) een echt wavelabel was met releases van bands als Dole, The Weathermen en Trisomie 21.
De eerste maxi was Dual Perspective, waarvan de B-kant door Wire-frontman Colin Newman was geproducet (de A-kant door Daniel B.). Gold Rush is zonder twijfel één van de bekendste composities van de broertjes Pauly.

Origineel klinkt het niet, maar Strange World is voor mij het allerbeste nummer van Parade Ground... waarschijnlijk omdat synthpop (of wat het ook is!) voorheen nooit zo perfect klonk.
De compilatie wordt afgesloten met Hollywood (inclusief de originele remix The Sexiest Fish die ook op de maxi stond). En toen was het afgelopen, net als met de band. Geen nood echter, negen jaar later zouden ze verrijzen, en hoe!
Didier BECU
09/12/2016
---