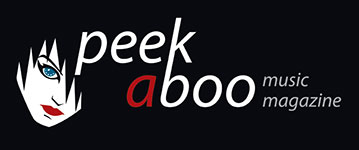 like this cd review
---
IRIS VON GUL
Iris Von Gul
Music
•
CD
Industrial Rock
[68/100]

We.are.vicious
09/12/2016, Wim GUILLEMYN
---
First I played the CD by Iris Von Gul in my car, but it didn't work. The bass was too prominent and the intros too silent, but at home, with my headphones on, the album sounded a lot better.
Breaker starts with an intro that reminds me of Absolute Body Control, but then it becomes industrial. Just think of NIN, the later Gary Numan or Virgin Prunes in an industrial mood. Artemis, which was available as a single, is good as well.

All I Love begins with a piano. After one beat of silence, the song explodes with guitar, synths and screaming. At first hearing there's not a link between the two parts. All Day Long seems to develop further on the melodies and rhythms of All I Love.

Kill You lacks a real structure. Anyway, after several spins it's stronger than we actually thought. Sweet Baby's Gone is the sixth and last song. It lasts ten minutes, but in fact only five, as during the last five ones you hear a replay of the synth sound. Don't ask us why…
The album of this young French band has some good moments, especially the first two songs. If it manages to come up with songs like Breaker and All I Love in the future, then perhaps everything will end well…
Wim GUILLEMYN
09/12/2016
---
De cd van Iris Von Gul weerklonk eerder in mijn auto, maar daar kwam het album niet tot zijn recht. Te overheersende basklanken en te stille intro's, maar thuis, met de hoofdtelefoon, klonk het materiaal een heel stuk beter.
Breaker start met een intro dat mij wat doet denken aan Absolute Body Control, maar het slaat daarna de industrial weg in. Denk aan NIN, de hedendaagse Gary Numan of Virgin Prunes in een industrial jasje. Ook Artemis (dat als single verkrijgbaar was) vind ik een geslaagde song. Een gothrockachtige intro die ontaardt in industrial rock.

All I Love begint met pianowerk. Na één tel stilte ontploft de song met gitaar, synths en geschreeuw. Zeer apart en op het eerste gehoor is er niet echt een verband tussen de twee delen. All Day Long lijkt voort te borduren op de melodieën en ritmes van All I Love.

Kill You lijkt eerder vanuit de onderbuik te komen dan dat er aan opbouw werd gedacht, maar blijkt na meerdere luisterbeurten toch sterker te zijn dan verwacht. Sweet Baby's Gone is het zesde en laatste liedje dat tien minuten duurt, maar in feite is het een song van vijf minuten omdat we na vijf minuten een replay van de synthsound krijgen. De reden ervan ontsnapt mij want er wordt niets bijgedragen.
Het album van deze jonge Franse band bevat een paar goede momenten (vooral de eerste twee songs). Half goed werk dus, maar als hij erin slaagt om een album te maken met songs als Breaker en All I Love, dan komt alles misschien wel goed.
Wim GUILLEMYN
09/12/2016
---