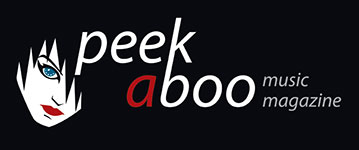 like this cd / digital review
---
MANDIVULA
Nonsens
Music
•
CD / Digital
Cold Wave
•
Darkwave
•
Minimal
[84/100]

Self-released
05/05/2019, Jurgen BRAECKEVELT
---
If you're a fan of bands like The KVB, The Soft Moon, Ritual Howls...then Mandivula will definitely be your cup of tea. A mix of coldwave, EBM, almost industrial, sometimes noise, but above all powerful and dark. The eighties drum sound makes it somehow melancholic.
Disease starts in a misleading way. Noise? Industrial... It pulls you immediately in the category of 'everything's possible'. But after about ten seconds you discover a rather chilly and compelling song. That 'everything's possible' feel is clear in My Spine that has both cold wave and modern electronic elements in it, and even southern inspired rythms and tribal influences. Not to mention the great Void, which could have sprung from the brilliant fellows The Soft Moon. Hostile electronics that tremble and threaten around a skeleton of a repetitive bass line and bone-dry drum pattern. And then, a touch of minimalism with Austerity. Lots of keys on the synths are pushed in a cheerful and excited way. This song is bathed in simplicity, which makes its great conviction. Glass Bones sounds mysterious and is wrapped in a solid retro jacket. Not a word is sung on this album, but you won't miss it. The music itself is fascinating without equal. Grey sounds like a trendy song and has a dash of techno and trance in it. The seventh song on this album is Mute Speech. A spherical story bathed in eighties synths. Again quite minimalist.
With Nonsense, Mandivula will take you on a half hour trip. Then again deep, then again floating, then again danceable.
Jurgen BRAECKEVELT
05/05/2019
---
Als je fan bent van bands als The KVB, The Soft Moon, Ritual Howls... dan is deze Mandivula zeker jouw meug. Een amalgaam van coldwave, EBM, sneren naar industrial, wat noise, maar vooral krachtig en donker. De eighties-drumsound maakt het met momenten melancholisch.
Disease start misleidend. Noise? Industrial... het trekt meteen de registers van 'alles kan' volledig open. Na een tiental seconden ontspint zicht echter een kille meeslepende song. Dat werkelijk alles kan, blijkt uit My Spine dat zowel coldwave als hedendaagse electronica en zelfs Zuiders getinte ritmes en tribal-invloeden herbergt.
Om nog niet te spreken van het uitermate geweldige Void, dat evenzeer kon zijn ontsproten aan de briljante geesten annex muzikale genootschap The Soft Moon. Onherbergzame electronica die siddert, hallucineert, sluimert, dreigt, rond een skelet van een heel repetitieve baslijn en kurkdroog drumwerk.
En waarom geen vleugje minimal met Austerity. Heel vrolijk en opgewonden worden menige knopjes op de synths beroerd. Deze song baadt in eenvoud, maar haalt net daar zijn immense overtuiging uit. Glass Bones is mysterieus van aard en heeft zich gehuld in een oerdegelijk retro-jasje. Geen woord zang op gans dit album, maar dat mis je ook niet. De muziek zelf is boeiend zonder weerga. Zo is ook Grey een trendy klinkende song met een gezonde scheut techno en trance. De zevende song op dit album is Mute Speech. Een sfeervol in eighties synhs badend verhaal. Ook dit weer vrij minimalistisch.
Mandivula neemt je met Nonsense mee in een trip van een half uur. Soms diep, soms zwevend, soms dansbaar.
Jurgen BRAECKEVELT
05/05/2019
---