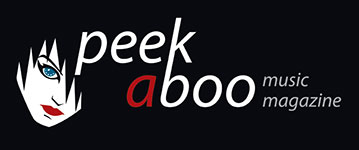 like this cd review
---
BLINDNESS
Wrapped In Plastic
Music
•
CD
Garagerock
•
Indie
•
Post Punk
•
Shoegaze
[86/100]

Saint Marie Records
06/10/2015, Didier BECU
---
Shoegaze fanatics, may we have for a moment your attention? Blindness is the newest band of Debbie Smith, the guitarist who you might know of Echobelly and Curve. And yes, Wrapped In Plastic is the greatest indie noise record you can find in stores these days! The sound is never perfect (that's why it's called postpunk!), the guitars are extremely loud, it's even a bit messy in pure Fall style, but after three spins (or was it only two?) you're hopelessly addicted to this London trio.

It is certainly no coincidence that this band has a deal with Saint Marie Records, because this label belongs with Fuzz Club Records to the cream of the crop of today's post-punk and shoegaze sounds.

The sound that Beth Rettig, Emma Quick and Debbie Smith conjure with their instruments causes the same feeling as the picture of the London Eye that is on the cover: it makes you dizzy. Do not think that the nine songs are a noisy mess, as after all there are a lot of pop elements in Blindness, at least if you agree that The Fall is pop, and yes they are!

The opening track Serves Me Right immediately hits all the targets. After all these years Debbie Smith still can't get enough of those loud fuzz guitars, and the result just sounds delicious! But Blindness is more than the new group of Debbie Smith. Beth's vocals sound sexy, punky, a tad naughty, but above all irresistible. The bass sound of Emma Quick reminds you of the heyday of The Jesus & Mary Chain. Combine all these elements and you simply have the best band of the moment!

No One Counts sounds like Elastica, but without the Britpop bits. Sometimes their music is quite noisy (although always structured).Deserving is glam rock in a My Bloody Valentine-treatment and Sunday Morning is because of its electronic sounds quite dark. The same electronics are in Humming Song, and it seems as if Martin Hannett's spirit somewhere wanders in this song. To say it otherwise, this is sublime.

Of course we can't help but say something about Curve in this review. You certainly can do that as Broken has the similar sound as the band who created with Ten Little Girls a sound named shoegaze noise. All In One is another piece of brilliant pop, albeit delivered with a cartload of deafening decibels.

This record by Blindness is among the best of what the shoegaze/postpunk moment of this year has to offer. Words fail to describe the genius of this album, one that will end up in the list of 2015!
Didier BECU
06/10/2015
---
Shoegazefanaten, mogen we eventjes jullie aandacht? Blindness is het nieuwste groepje van Debbie Smith, de gitariste die je natuurlijk van Echobelly en Curve kent. En jawel, Wrapped In Plastic is de heerlijkste noiseplaat van dit moment. Het rammelt langs alle kanten, de gitaren staan loeihard, maar reeds na drie luisterbeurten (of waren het er slechts twee?) ben je hopeloos verslaafd aan dit Londense drietal.
Het is zeker geen toeval dat dit trio bij Saint Marie Records een thuishaven heeft gevonden, want dit label behoort samen met Fuzz Club Records tot de top van de betere postpunk en shoegaze.
Het geluid dat Beth Rettig, Emma Quick en Debbie Smith uit hun instrumenten toveren veroorzaakt hetzelfde gevoel als de London Eye die op het hoesje glundert: het maakt je duizelig. Denk echter niet dat de negen nummers een niet te beluisteren geluidsbrij zijn, er zitten immers heel wat popelementen in hun lawaaierige songs verwerkt, ten minste als je het ermee eens bent dat The Fall ook pop maakt.

Met de openingstrack Serves Me Right zet Blindness meteen alle registers open. Debbie Smith heeft na al die jaren nog steeds niet genoeg gekregen van luide fuzzgitaren, en het resultaat klinkt zalig! Maar Blindness is meer dan het nieuwe groepje van Debbie Smith. De vocals van Beth klinken sexy, punky, een tikkeltje uitdagend en vooral onweerstaanbaar. Het basgeluid van Emma Quick herinnert je aan de hoogdagen van The Jesus & Mary Chain. Combineer dat alles en je hebt zo waar de beste groep van het moment!
No One Counts klinkt wat zoals Elastica, maar dan wel zonder de Britpopkantjes. Deserving is glamrock in een My Bloody Valentine-behandeling en Sunday Morning heeft door zijn electronische klanken iets donkers. Diezelfde electronica hoor je ook in Humming Song en het lijkt wel alsof de geest van Martin Hannett ergens in dit nummer ronddwaalt. Kortom, subliem.
Natuurlijk kunnen we bijna niet anders dan iets zeggen over Curve bij de bespreking van dit debuut. Dat kan je zeker doen bij Broken, want deze track lijkt wel zeer sterk op het geluid van de groep die met Ten Little Girls de wereld shoegaze noise schonk. All In One is opnieuw een stukje briljante pop, weliswaar afgeleverd met een karrevracht oorverdovende decibels. Nog meer chaotische noisepop krijg je in Confessions.

Deze plaat van Blindness behoort tot het beste van wat we dit jaar uit de shoegaze-richting hebben gehoord. Woorden schieten te kort, wat je van de decibels niet kan zeggen! Eentje voor het eindejaarslijstje!
Didier BECU
06/10/2015
---