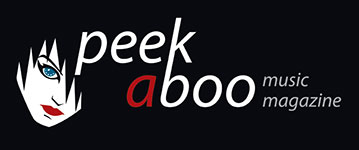 like this cd review
---
SIMPLE MINDS
Big Music
Music
•
CD
New wave
•
Pop
•
Rock
[70/100]

Self-released
02/10/2014, Paul PLEDGER
---
As a teenager, a new Simple Minds album became something of an event every two years or so. But when Jim Kerr's charges gradually sailed away on an ocean of irksome stadium-rock and faux-folkisms at the end of the '80s, I jumped ship along with many other fans I knew at the time. It is telling, therefore, that for this, their 17th studio-album, the newest incarnation of the Minds has opted to appropriate elements of their earlier career, rather than attempt to recreate another Belfast Child. Having Mel Gaynor and Charlie Burchill on board has certainly helped to galvanize the band's core in 2014.
Big Music certainly is big. Plenty of huge drums (though not as heavy as Up On The Catwalk or Speed Your Love To Me), oodles of guitar riffs and waves of synths converge to make this collection a damned sight more palatable than their late '90s and early '00s output. While nowhere near as magical as Empires and Dance, New Gold Dream or Sparkle In The Rain, Big Music can be summarised as a 'return to form'.
Blindfolded has already been doing the rounds as a video-teaser - as a song it's an uplifting hopeful sort of anthem but nowhere near as bold a statement as the title-track which really should have kicked things off with its thumping unashamedly rock chops. Also reminiscent of a bygone age are Let The Day Begin, a sort of nu-rave take on Waterfront, and Concrete and Cherry Blossom which kicks off with the same syndrum as King Is White (from New Gold Dream), before evolving into a typical Kerr singalong - this'll become a firm fan favourite on their 2015 shows.
In all honesty, very little of Big Music is unlikeable. OK, lyrics are as mythical and vague as ever, the brutalist darkness of, say, Empires and Dance or Sister Feelings Call is missing and there are some elements of dance-music on here that veer closer to Avicii and the like, more than Burial (more's the pity). But, despite the occasionally contrived delivery, Simple Minds have eschewed the bad of the old days and stuck to what they've been good at, all along - simple, yet spirited, synth-rock epics. Big, Big Music.
This review also appeared on Flipside Reviews
Paul PLEDGER
02/10/2014
---