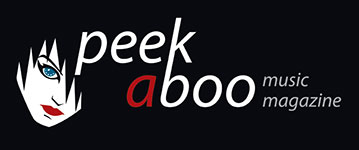 like this album classics review

---
SIMPLE MINDS
Sparkle In The Rain
Music
•
Album Classics
New wave
[90/100]

Universal Music
30/04/2015, Paul PLEDGER
---
As statements of intent go, Up On The Catwalk leads off Simple Minds' sixth studio-album with some aplomb. The band were at something of a crossroads after the Top 3 success of the preceding New Gold Dream album, with lead-singer Jim Kerr admitting to tearing up his creative ideas just a few months before Sparkle In The Rain became a reality.
Things couldn't have gone better afterwards - first product under new producer Steve Lillywhite's guidance was the anthemic stomper Waterfront, followed by the blistering Speed Your Love To Me (played on Radio 1 in all its 12" glory by Peter Powell, as I recall) and the strident Catwalk. For those who still think that this album starts and ends with those three rather stunning singles, step in, step out of the rain and give this box-set a whirl.
It isn't cheap - £35 for four discs and a DVD is a tug and a half but with the inclusion of expansive sleeve-notes and a facsimile of a 1984 tour-programme, it's probably about right. Like the music, the package is BIG.
But then so were Simple Minds. The mid-'80s period was indeed their 'glittering prize' and SITR was steering the band away from a potentially rudderless (and penniless) future. Kerr found his muse again, the jamming sessions yielded fruit and drummer Mel Gaynor became a mainstay, both in the studio and live on stage.
Many fans, including me, will lay claim to the fact that Sparkle In The Rain is Simple Minds last really decent album. On the evidence of the non-single Book Of Brilliant Things, the understated highlight White Hot Day and the euphoric Kick Inside Of Me, it would be a foolish man to rate the follow-up Once Upon a Time as a better set of songs. Sparkle In The Rain IS superior to much of the Minds' following catalogue although with 2014's Big Music, they came pretty close to mirroring the shimmering qualities here.
It doesn't all work - I've never warmed to their somewhat clunky run-through of Lou Reed's Street Hassle, nor do I cosy up to East At Easter anymore. But taken as a whole, it stands the test of time. Head to the second disc in the Deluxe edition and marvel at Lillywhite's other-worldly extended mixes of Waterfront and subsequent singles - those kick-drums virtually disassemble the speakers - as well as the graceful b-sides Bassline (essentially an instrumental demo of White Hot Day) and A Brass Band In African Chimes (sort of a remodel of Shake Off The Ghosts).
At the height of their career, Simple Minds were an untouchable force live. The accompanying Super Deluxe extras include a Glasgow Barrowlands concert recorded in 1984, as well as a handful of Radio One session tracks from the year before. Music Videos and a 5.1 surround mix complete the package via a fifth disc, a DVD. Rolled up sleeves a must-have.
Just like Big Country, The Silencers, Runrig and even The Proclaimers, Scotland's brave-hearted lineage isn't complete without a chest-beating rendition of Waterfront by the band that never allowed themselves to be beaten. Don't you forget about them.
This review also appeared also on Flipside Reviews.
Paul PLEDGER
30/04/2015
---