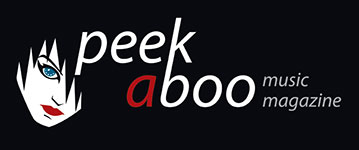 like this vinyl review
---
DREAM AFFAIR
Endless Days
Music
•
Vinyl
Cold Wave
•
Indie
•
Shoegaze
[85/100]

Avant! Records
24/06/2011, Didier BECU
---
From the very first second, some albums reveal that they will enlighten your life and in the case of this Brooklyn-based coldwave band Dream Affair it was definitely like that.
Titletrack "Endless days" contains those stacatto guitars that marked the 80's wave-sound and when a band is able to melt them with synths sounds that could come from Clan Of Xymox's "Medusa", I guess the only right word we can use is a big "wow".
This three-piece band were formed by Hayden Payne who is also involved in Automelodi. People with a fine taste in music will immediately recognise this band as they're one of the current bands that are to be found on Wierd Records, so it's no wonder that the eighties are once again the keyword.
Dream Affair were also the opening band for some American gigs from Chameleons Vox and even if some tracks like "405" or "Lucid" have a touching pop feel (with Asylum Party being the big reference), you can definitely hear that this group is in love with the melancholic wavesongs that were penned down by Mark Burgess or Adrian Borland.
Anyway, it was the type of retro-sound that could convince Italian label Avant!-Records to release their debut and it's one of the wavepop highlights of this year, just like Veil Veil Vanish were last year.
Available on vinyl and cd. Excellent.
Didier BECU
24/06/2011
---
Soms heb je zo van die releases die je vanaf de eerste seconde vertellen dat je er eentje in de pollen hebt die je leven zullen verblijden, en dit debuut van deze coldwave groep uit Brooklyn is er zo eentje geworden.
De opener (en tevens titletrack) "Endless Day" bevat die typische staccatogitaren die de wave uit de jaren '80 zo sterk hebben beïnvloed, en als men in staat is om dit heerlijk geluid te combineren met synth geluidjes die uit "Medusa" van Clan Of Xymox schijnen te komen, dan is het enige woord dat op zijn plaats is een "wow".
Dit trio is opgericht rondom Hayden Payne, die ook verantwoordelijk is voor Automelodi. Mensen met een fijne smaak in muziek (dat bent u!, slijm, slijm) zullen meteen in de gaten hebben dat dit inderdaad één van de vele groepen is die de recente catalogus van het New Yorkse Wierd kleurt.
Met die kennis in gedachte is het helemaal geen wonder dat het sleutelwoord van deze groep de eighties is. In thuisland Amerika mochten ze zelfs een paar keer op het podium staan met Chameleons Vox.
Ook niet toevallig want het merendeel van de nummers die je hier terugvindt hebben zeer veel gemeen met wat mensen als Mark Burgess en Adrian Borland enkele decennia geleden hebben neergepend.
Het blijft daar niet bij want zo bezitten nummers als "405" en "Lucid" een aandoenlijk popsfeertje, waarbij we vooral aan Asylum Party dachten!
In ieder geval was dit retro wavegeluid een troef voor het Italiaanse Avant!-Records om dit trio voor te stellen om een debuutplaat op te nemen.
Het resultaat ligt hier op zwart vinyl en cd, waarbij je meteen kan stellen dat wanneer verleden jaar Veil Veil Vanish de wave -aanrader was dat dit jaar wel eens Dream Affair zou kunnen zijn!
Didier BECU
24/06/2011
---