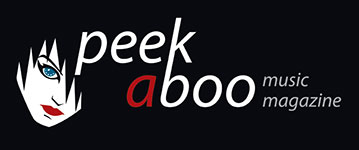 like this cd review
---
THE PAIN MACHINERY
Surveillance culture
Music
•
CD
EBM
•
Industrial
•
Punk
[82/100]

CCP
29/06/2011, Didier BECU
---
Not only was Sweden the country which won every bloody issue of the Eurovision Songcontest in the past but apart from being the home of pop and extreme metal, it's also the haven for some mighty EBM.
One of the bands that are already around since the late 80's are The Pain Machinery and yet, it always has been the goal of founder Anders Karlsson to sound different as he wanted to mix UK street punk with the possibilities that electro and industrial music can offer. As soon as vocalist Jonas Hedberg joined those needed layers were found and with this "Surveillance culture" they came up with their sixth studio-album.
Not only is this album their debut on CCP but according to the band this record is another chapter in their history as the assertive vocals are more upfront than ever before.
For a band who claim to be as much influenced by acid music as Killing Joke, it's no wonder "Surveillance Culture" is an musical journey that has an enchanting effect from the very first track "Shine" in where our sick society is criticized, the unseen forces that guides our hands as they say!
All fourteen tracks are danceable EBM-anthems in where you hear nice electronic weirdness mixed with the sort of anger we know from Portion Control-records.
Straight electropop with a punkattitude.
Didier BECU
29/06/2011
---
Zweden duikt altijd wel weer op in de muziekgeschiedenis. Niet alleen wonnen ze enkele decennia terug bijna elk jaar het Eurovisiesongfestival, ook was dit land de thuishaven van heerlijke pop, extreme metal en natuurlijk ook EBM.
Een van de groepen die aldaar sinds de late jarten '80 actief zijn is The Pain Machinery. Toch was het steeds de bedoeling geweest van oprichter Anders Karlsson om het anders te doen, en dan wel het liefst om Britse straatpunk te gaan mengen met de verdiensten uit het electro- en indus verleden. Eens dat zanger Jonas Hedberg aan boord kwam, hadden ze alle troeven in handen om die droom waar te maken en is ondertussen deze "Surveillance culture" hun zesde studioplaat.
Niet alleen is deze plaat meteen hun debuut op CCP geworden maar ook is volgens de groep, "Surveillance culture" wederom een hoofdstuk in The Pain Machine-geschiedenis die een nieuwe wending aanduidt en dit doordat de assertieve stemmen meer dan ooit op de voorgrond komen te staan.
Voor een groep die het van de daken schreeuwt dat ze zowel door acid muziek als door Killing Joke beïnvloed zijn, is het dan ook geen wonder dat deze plaat een elektronische trip geworden is waar je de vingers van aflikt. Deze overheerlijke reis begint meteen al met opener "Shine" die de maatschappij aan het kruis nagelt en wie zijn wij om te zeggen dat dit ten onrechte zou zijn?
Alle veertien nummers zijn te omschrijven als dansbare EBM die gezegend zijn met electronische gekdoenerij en een woede die we normaal enkel van de goede oude Portion Control-platen kennen.
Strakke electropop met een punk attitude! Wederom verliefd!
Didier BECU
29/06/2011
---