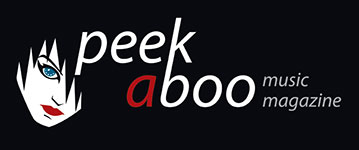 like this cd review
---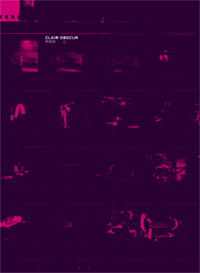 CLAIR OBSCUR
Rock
Music
•
CD
Cold Wave
•
Pop
•
Post Punk
[74/100]

Infrastition
29/06/2011, Didier BECU
---
Every country has its coldwavepast and if you investigate the one from France you will bump into Clair Obscur.
Where as many bands from that glorious past were copies from existing heroes (we're not going to mention them for a millionth time) Clair Obscur were definitely a band who had chosen a rather unique way. Not afraid to combine classic avant-garde with cold and punkwave brought them timeless classic albums like "In/Out".
Since some time, the French label Infrastition reissues their unfindable albums and this time it's time for "Rock", an album that was recorded in 1990 but due to financial problems, it could only be released three years later.
Back then, this album was considered as a difficult album, not in the least because Clair Obscur were exploring some new horizons which disappointed fans who were expecting them to repeat themselves their 80's-sound.
I always thought the name of this cd was rather stupid. Not only because this album doesn't sound rock at all but with a title as such it seems like they're aching for some commercial suicide and somewhere it was as "Rock" got completely neglected back then..
Perhaps the 90's weren't exactly the best decade to come up with coldwave-inspired sounds but today this album is nowhere to be found and a reissue is more than welcome and immediately more than a great opportunity to rediscover it as this album might not be the classic of their career, but still there are some great gems to be found on here.
With its uptempo beat opener "Downtown" might be the most anti-Clair Obscur that ever got recorded, still it's a great popsong.
Note the word, "popsong" as this is what it's all about but that's only the opener as from next track on ("Mercredi") you got their traditional frivolous sound and even if there's not all time classic on here like, say "Blume", tracks like "We went", "Showtime" or "Still" can be added to their impressive catalogue of great songs.
Didier BECU
29/06/2011
---
Ieder landje op deze aardbol heeft wel een coldwave en postpunk verleden en als je dat van Frankrijk oprakelt, kom je ongetwijfeld in aanraking met Clair Obscur.
Nochtans is Clair Obscur een groep die het over een andere boeg gooide. Het werd meer dan zomaar het blind naspelen van de idolen van destijds want deze Fransen slaagden erin om cabaretachtige avantgarde te gaan vermengen met coldwave geluid wat hun tijdloze albums opbracht als "In/Out".
Het Franse Infrastition-label is reeds geruime tijd bezig om de onvindbare Clair Obscur heruit te brengen en nu kwam "Rock" aan de beurt.
Meteen een bizarre plaat uit de geschiedenis van dit Frans instituut. Ook al werd dit album in 1990 opgenomen, het duurde toch drie jaar vooraleer men de cd op de markt kon gooien. En jawel, de reden was geld.
Het werd niet alleen opboksen tegen het financieel aspect ook wat de muziek betreft, liep het niet bepaald van een leien dakje want op deze cd wilde Clair Obscur nieuwe horizonten verkennen waardoor heel wat fans van het eerste uur afhaakten omdat deze groep weigerde om hun verleden nog maar eens te herkauwen.
Zelf heb ik het steeds moeilijk gehad met de ronduit debiele keuze van de titel van deze cd. Niet alleen klinkt deze cd op geen enkel ogenblik rock en ook al is sarcasme hier het antwoord, was dit meteen ook commerciële zelfmoord want destijds bleef deze cd steevast vastgeroest in de winkelrekken.
Misschien is het inderdaad wel een excuus dat de jaren '90 nu niet bepaalde het tijdstip bij uitstek was om een publiek te overtuigen met coldwave geluiden. Desalnietemin zul je ons nooit horen beweren dat "Rock " een klassieker van hun hand is, maar toch bevat deze cd meer dan genoeg tracks die de aandacht verdienen en daarom kan deze heruitgave meteen ook een mogelijkheid tot herontdekking zijn.
Opener "Downtown' is misschien wel het meeste anti-Clair Obscur dat je ooit kan horen want je kan gelijk welk genre verzinnen voor dit, het is en blijft pop.
Jawel pop, maar dat betekent niet dat hier geen nummers op staan die een plaats in de mooie Clair Obscur-catalogus verdienen. Je treft hier geen parel als "Blume" op terug maar toch bevatten nummers als "Mercredi", "We went", "Showtime" of "Still" dat mooie typische Clair Obscur-geluid.
Didier BECU
29/06/2011
---