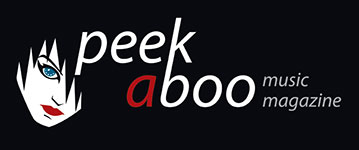 like this cd review
---
ETERNAL NIGHTMARE
Days Without Sleeping
Music
•
CD
Industrial
•
Metal
[52/100]

afmusic
29/06/2011, Didier BECU
---
There will always be bands around whose goal it is to sound like Nine Inch Nails and in the case of this band from Saarbrucken, they even decideded not to hide this and cover "Just Like You Imagined".
According to the band, this new album is actually different from their previous releases as on their latest offering you get a more energetic and aggressive approach. Something you can definitely hear on a track like "I Don't Care" where the most famous four letter word is more than used once.
Some songs work like "The Worst Day In History" or their quite interesting interpretation of Cabaret Voltaire's "Yashar" but you also end up with tracks like "I Like Porn" and you don't have to have that much imagination to guess what this sounds like.

Mediocre indusmetal with some up's and down's.
Didier BECU
29/06/2011
---
Aan bepaalde groepen moet je niet echt veel woorden vuil maken en zo ook niet over deze Eternal Nightmare. Er zullen wel altijd groepen rondlopen wiens doel het is om de Nine Inch Nails uit te hangen en deze groep uit Saarbrücken doet zelfs geen enkele moeite om dit ook maar weg te steken. Integendeel, zo coveren ze hier "Just like you imagined" dat net iets teveel als een hondsgetrouwe kopie klinkt om ook maar enige indruk na te laten.
Volgens deze groep slaan ze met deze nieuwe plaat een volledig nieuwe weg in waardoor er meer plaats vrij komt voor het energetische en het agressieve. Een stelling die kan tellen want op een nummer als "I don't care" krijg je het bekende vierletterwoord met de bekende sterretjes meerdere malen te horen.
Sommige nummers lijken aardig te werken, zoals "The worst day in history" of hun uiterst interessante interpretatie van Cabaret Voltaire's "Yashar" maar je moet er dan ook klinkklare rommel als "I like porn" bijnemen, hetgeen inderdaad klinkt zoals de titel doet vermoeden.
Middelmatige indus metal met ups en downs.
Didier BECU
29/06/2011
---