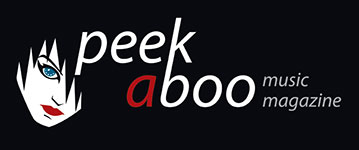 like this vinyl review
---
BEE MASK
Elegy For Beach Friday
Music
•
Vinyl
Ambient
•
Experimental
•
Unclassifiable
[62/100]

03/07/2011, Didier BECU
---
Welcome to the world of abstract sounds. You know the type of music that depends on the mood you're in, the sort of music that people will wonder if it's actually music or not?
Whatever the answer might be, it's still true that the music being composed by Chris Madak aka Bee Mask isn't the easiest you can think of in this genre, and still it's a very listenable work!
This album is released on double vinyl and only spawns recordings made between 2003 and 2010.
This "Elegy For Beach Friday" is considered a personal collection of his own highlights that were released earlier on CD-R's and tapes.
The music from Bee Mask feels like you're sucked into a cycle of haunting sounds that are inspired by industrial, new age, electro-acoustic and ambient atmospheres.
However much of a cliché it might be(but then again it's the clichés that bear the most truth?), this release reminded me of what Brian Eno once composed for airports.
So yes it's a good release but an easy one, it ain't!
Didier BECU
03/07/2011
---
Wees welkom in de wondere wereld van de abstracte geluiden. Het soort muziek dat afhangt van de bui waarin je verkeert, het soort klanken waarbij God en alleman je vraagt of je zoiets nog als muziek kan omschrijven. Een vraag die je best beantwoordt door eerst de definitie van muziek te gaan omschrijven, want wat maakt nu iets muziek? Vrolijkheid, melancholie, meefluitbaarheid, verkoopbaarheid...uw smaak?
Wat ook het antwoord mogen wezen is het wel zo dat de muziek van Chris Madak aka Bee Mask niet bepaald het makkelijkste is uit het genre, ook al blijft het steeds luisterbaar.
Deze release werd uitgebracht op dubbel vinyl en omspant diens werk van 2003 tot 2010.
"Elegy for beach Friday" mag je eigenlijk als Chris' selectie beschouwen uit een muziekcarrière die vooral uit tapes en CD-R's bestaat.
Hoe moeilijk het ook blijft om dit soort dingen onder woorden te brengen zou je kunnen stellen dat Bee Mask je in een mix van industrial, new age, electro-acoustic en ambient omhult.
Clichés gebruiken mag dan wel flauw zijn, het blijft echter zo dat het de clichés zijn die de waarheid eer aandoen en daarom kunnen we niet anders dan er aan toevoegen dat dit bij momenten de muziek benadert die Brian Eno ooit voor luchthavens componeerde.
Is het nu een goede plaat? Jawel, maar verre van een makkelijke!
Didier BECU
03/07/2011
---