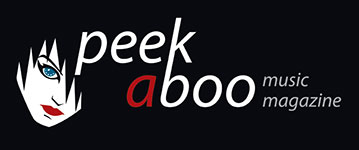 like this digital review
---
ASK THE DUST
Covers And Stuff
Music
•
Digital
Shoegaze
[60/100]

05/07/2011, Didier CZEPCZYK
---
With this 5 track EP, the Parisian noisy pop quartet Ask The Dust have decided to have fun doing 3 covers and they cast their net wide with, Daft Punk, David Bowie and The Police!
Everything begins really in a bad way with « One More Time » from Daft Punk. It's not easy to transform a shit song to something good. Unless you grind it, disfigure it, … well, if you make a freak of it with the worst treatments imaginable and make it unrecognizable. Disaster occurs as Ask The Dust deliver us a full copy of the original version, horrible!
Fortunately things get better afterwards but, admittedly, the foundations are healthier. Nice remake of Bowie's « John, I'm only dancing » and especially amazing « Walking On The Moon » from The Police! Great! It sounds like Joy Division. Listen to the bass introduction, this is « Transmission » and this is irresistible.
To finish, we have a right to two home-made composition. Two atmospheric ballads unfortunatlely more inspired by Prefab Sprout and Aztec Camera than Sonic Youth or Ride. So, all of this leaves me hungry. A complete album is expected for October 2011. Hoping that it will be a little bit more exciting. Until that, don't hesitate to download this opus, because « Transmission On The Moon » deserves frankly all your interest.
Available on E-shop : http://askthedust.spinshop.com/store/askthedust.spinshop.com/details/72827
Didier CZEPCZYK
05/07/2011
---
Avec cet EP 5 titres, le quatuor noisy pop parisien Ask The Dust a décidé de se faire plaisir avec notamment 3 covers ratissant bien large. Jugez plutôt : Daft Punk, David Bowie et The Police ! Des univers pas forcément parallèles non ?
Tout commence très mal avec le « One More Time » de Daft Punk. Difficile de métamorphoser une chanson de merde en quelque chose d'écoutable. A moins de la triturer, de la défigurer, bref lui faire subir les pires sévices afin de la rendre méconnaissable, le tour n'est pas joué. Et catastrophe, Ask The Dust nous rend une copie à 99% semblable à la version originale !
Affreux. Les choses s'améliorent fort heureusement par la suite. Mais il faut bien avouer que les bases de départ sont également plus saines. Jolie relecture du « John, I'm only dancing » de Bowie et surtout une bien belle version à la Joy Division de « Walking On The Moon » de The Police ! Surprenant ! Ecoutez l'intro de basse, c'est « Transmission » et c'est irrésistible.
Pour terminer, nous avons droit à deux compositions maison dont un inédit : « Sailor Loveburns ». Deux ballades atmosphériques malheureusement plus inspirées par Prefab Sprout et Aztec Camera que par Sonic Youth ou Ride. Bref, tout cela me laisse un peu sur ma faim. On attend un album complet prévu pour octobre 2011. On l'espère un peu plus excitant. D'ici là, n'hésitez pas à télécharger cet opus, car « Transmission On The Moon » en vaut franchement la peine.
Disponible sur E-shop : http://askthedust.spinshop.com/store/askthedust.spinshop.com/details/72827
Didier CZEPCZYK
05/07/2011
---