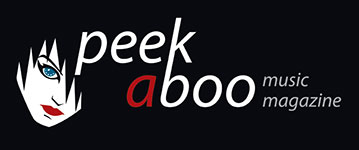 like this cd review
---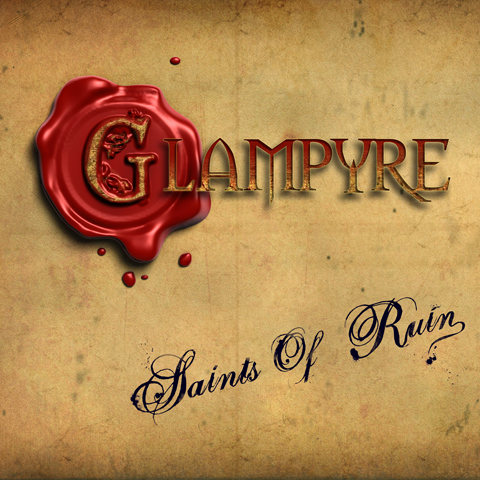 SAINTS OF RUIN
Glampyre
Music
•
CD
Gothic
•
Metal
•
Rock
[79/100]

Echozone
04/07/2011, Didier BECU
---
A band who do quite well in the German goth-underground are American band Saints Of Ruin and with "Glampyre" they're proud to release their second album of their career, even if this album sounds more rock than ever. But mind you, dark it stays!
Is it metal, gothmetal, rock, gothrock or what? Actually, we don't care as Ruby Ruin, Tommy Dark, Kat Downs and Michael Broadus just delivered an album in a delicious old way that we like!
"Glampyre" opens with a church organ and immediately you're invited to their Rocky Horror Picture Show where dark creatures seem to rule. The funniest thing however, is that tracks like "Fire" remind us of Joan Jett, not even mentioning the bombastic "Love dies" sounds like those old Jim Steinman compositions from the 80's, and with that we do mean Bonnie Tyler!
"Slow poison" is commercial gothmetal and we're sure some Cultfans will kill them for their interpretation of "Rain" but without blinking I admit that I'm a sucker for such things and I guess to love is the only verb I have in my vocabulary for this.
Saints Of Ruin are the kind of band that you either hate of love and seeing the points I have given, you know which side I'm on.
Didier BECU
04/07/2011
---
Wie de Duitse goth pers op de voet volgt zal wel regelmatig de naam "Saints Of Ruin" hebben zien opduiken en het is inderdaad zo dat deze Amerikaanse gothrockers in het land van de Rijn een aardige aanhang hebben vergaard. Met "Glampyre" (leuke titel toch?) brengen Ruby Ruin, Tommy Dark, Kat Downs en Michael Broadus hun tweede album op de markt.
Een plaat die vele wenkbrauwen zal doen fronzen maar wie metalrock in de ouderwetse stijl weet te brengen, scoort bij ondergetekende steeds iets hoger.
Het eerste wat je hoort op deze cd is een dreigend kerkorgel. Eens de vlammende gitaren worden ingezet, klinkt het net alsof je in één of andere set van de Rocky Horror Picture Show bent binnengestrompeld waar heel wat donkere creaturen de show stelen.
Het leuke aan deze plaat is dat een nummer zoals "Fire" ons heerlijk doet terugdenken aan de dagen dat we zaten te staren naar posters van Joan Jett, terwijl een nummer zoals "Love dies" ons iets doet mompelen als Jim steinman, en jawel we hebben het hier over bombastische gothpop nummers zoals die in de jaren '80 werden voortgeschreeuwd door Bonnie Tyler.
"Slow poison" is dan het soort nummer waarbij men zich niet schaamt om geassocieerd te worden met uiterst commerciële gothmetal, terwijl vele fans van The Cult hun een veeg om de oren zullen willen verkopen voor hun interpretatie van "Rain".
Je ziet het, Saints Of Ruin haat je of je wordt er verliefd op. Aangezien ik nog niks negatiefs gezegd zal wel te maken hebben met het feit dat ik tot het kamp der liefhebbers behoor.
Didier BECU
04/07/2011
---