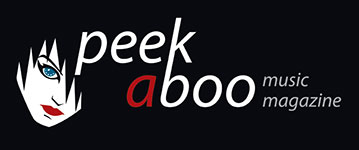 like this digital review
---
FLUX
Concrete
Music
•
Digital
Dark Wave
•
Pop
•
Synth Pop / Electro Pop
•
Synth Wave
[87/100]

12/07/2011, Dennis OHRT
---
Without giving away too much, when listening to a song like 'Concrete', I know why music means so much to me. After releasing their debut album 'Safe + Sound' in 2009, this release is now the second single of Flux with new singer Salla Rimmi.

According to Ville Brusi of the band, it was recorded when it was terribly cold in Finland. Listening to 'Concrete', this is easily imaginable, on the other hand, you could also listen to it on a summer evening relaxing at one of the many lakes Finland offers or even at the top of an empty warehouse somewhere in Moscow. The melancholic feeling, together with the piano notes and the very fitting vocals of Salla puts oneself in one of those dream away moments.

'Concrete' could have been released in any of the previous years but could also just be out in 15 years time, as the song is absolutely beautiful and timeless. As a welcome addition, we get 3 additional mixes of the track with Christopher Anton (Information Society) adding a slight club feeling. Foretaste on the other hand add their touch of slightly cold wave inspired synthpop, and they have so far never managed to disappoint when it comes to remixing. Diskodiktator re-imagining the song as 1982 track with the knowledge of today, another winner! To decrease waiting time for the new album, the instrumental 'Ebon' is offered as bonustrack and with its synthpop club and a spoon of Faithless feeling it sounds very different to the single itself.

The download single is out on July 25th, 2011.
Dennis OHRT
12/07/2011
---