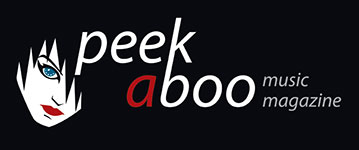 like this cd single review
---
EISFABRIK
Walking Towards The Sun
Music
•
CD single
Dark Electro
•
EBM
•
Electro Pop
•
Future Pop
[84/100]

No Cut
09/12/2016, Jurgen BRAECKEVELT
---
Imagine: 32° Celsius in the shade and it is snowing! According to Eisfabrik, that's no error in the system or a result of global warming, but simply the band's passage. Eisfabrik is an art project formed by the protagonists Dr. Schnee, Frost and Calsius. The band balances between dark electro and future pop. They played as support of icons like Project Pitchfork and Mono Inc. Anyway, No Cut label releases the new EP Walking Towards The Sun.
Walking Towards The Sun is the most danceable song on the CD Eisplanet which is released at the end of 2015, with some remixes of the song on top of it.
The track immediately starts with a danceable beat, which is likely to cause crowded dancefloors in the scene. The structure of the song is harmonious and melodious. The vocals are future pop, the sound goes from dark to EBM and the pace never slows down, at the contrary.
The first remix is ​​by Project Pitchfork. Peter's voice brings Pitchfork's individuality in the song, which musically comes quite close to the original, but is a little darker.
The Hell Boulevard Version gets an aggressive, heavily distorted guitar version in between. It's a very idiosyncratic interpretation with great strings and some violins.
The Solar Mix is ​​again totally different. The vocals are colder. Totally danceable, no thumping rhythm section, more subdued. This version grabs you by the throat and is dark as the night with a lunar eclipse. Good job!
Cry For You (Frosty's Minimix) has some minimal sounds. This track tends more towards dark wave and dark electro, but with a poppy side.
Eisfabrik is a great single (in fact an EP with all those remixes). Hope they will continue like this, and I surely like to see them on stage too.
Jurgen BRAECKEVELT
09/12/2016
---
Stel je voor: 32° Celsius in de schaduw en het sneeuwt? Dat is volgens de heren van Eisfabrik geen fout in het systeem, noch een gevolg van de opwarming van de aarde, maar gewoon het gevolg van hun passage. Van kilte gesproken! Eisfabrik is een op zich staand kunstproject met als protagonisten Dr. Schnee, Frost en Calsius. De band balanceert op het koord tussen darkelectro en futurepop. Ze speelden al in het voorprogramma van iconen als Project Pitchfork en Mono Inc. Anyway, op het label No Cut verschijnt de nieuwe ep Walking Towards The Sun.
Walking Towards The Sun is het meest dansbare nummer op hun cd Eisplanet, die eind 2015 verscheen. En we krijgen daar een aantal remixen van de song bovenop.
De track start meteen met een dansbare beat die menige dansvloer in de scène vol zal laten lopen. De opbouw van de song is harmonieus en melodieus. De zang is futurepop, de klank gaat van donker tot EBM en het tempo versaagt niet, wel integendeel. Het geheel is vrij toegankelijk, wat ook eigen is aan het genre dat de band brengt.
Een eerste remix is van de hand van Project Pitchfork. Peters stem brengt de eigenheid van Pitchfork in de song, die muzikaal gezien vrij dicht bij het origineel aanleunt. Het geheel klinkt wel iets donkerder.
De Hell Boulevard Version gooit er een agressieve, zwaar overstuurde gitaarversie tussendoor. Een heel knappe eigenzinnige interpretatie met knap snarenwerk en halverwege een heel ingetogen passage met violen.
De Solar Mix is weer totaal iets anders. Vocaal klinkt deze track heel kil, meer 'Eis' dan in het originele nummer. Totaal niet dansbaar, geen dreunende ritmesectie, maar de song kabbelt ingetogen uit de speakers. Deze versie pakt je vrij snel bij de strot en is donker als een nacht met maansverduistering. Knap werk!
Cry For You (Frosty's Minimix) is een song die wat killer klinkt, wat vooral te wijten is aan de meer hoekige en minimale klanken. Deze track gaat meer richting darkwave en darkelectro, hoewel hij nog altijd een poppie kantje heeft.
Eisfabrik levert een mooie single (en bij uitbreiding met de remixes een ep) af, met een knappe single en evenveel knappe remixes. De heren mogen gerust doorgaan op dit elan en dat wat mij betreft ook hier op een podium brengen
Jurgen BRAECKEVELT
09/12/2016
---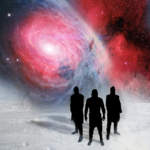 ---