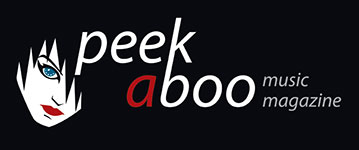 like this cd review
---
ALPHAMAY
Twisted Lines
Music
•
CD
Future Pop
•
Synthpop
[75/100]

Timezone Records
09/12/2016, Didier BECU
---
Alphamay from Osnabrück is a synth pop band, but due to the importance of visuals, the band is more than just that. We only have the CD, so we are looking for the answer to the question: is Alphamay on CD more than a synth pop band?

Weak Philosphy takes us back to the early days of Depeche Mode. The synths seem to come from an old Atari console, but the melody is infectious. Especially when the voice of Henning Hammoor is more aggressive, Alphamay is at its best. If you can forget Sonia Kraushofer, then you would swear that Ease Your Pain is just a track by L'Ame Immortelle.

Although you always notice to which bands Alphamay has listened, the music of the duo is varied. Sometimes this results in flat synth pop like No Man's Island, but it can also be genius future pop with an addictive melody (Summer Of '89). Nightclub Nightmares sounds like Mesh. No, you can never say the band is original, but Alphamay knows very well how to write perfect pop songs and that is something you can be proud of.

The Rising Moon is the mandatory (but beautiful) ballad. But no worries, the beats rise again on Silence Emotion, although Alphamay always walks within the lines of synth pop. 3:45 am has an EBM drive and it is probably the track to play in a club, although no one will stand still when he/she hears The Scepter Alliance. Again it is one of the better tracks, simply because it is a song with fists.

You need a touch of melancholy? That can be arranged for you in the beautiful Enchantment Rose. Admittedly, Depeche Mode also makes this kind of songs, but if they are made as Alphama makes them, then we won't complain. The record ends with Dreams In Colours, which reminds us again of that band of Dave Gahan.

Twisted Lines is a CD with a style that we often heard (perhaps too often), but because of the good compositions, you you won't care. Even more, Alphamay almost is at the same level of the bands it adores.
Didier BECU
09/12/2016
---
Alphamay uit Osnabrück omschrijft zichzelf als een synthpopband, maar door het belang dat wordt gehecht aan de visuals vinden ze dat het toch meer is dan dat. Wij moeten het met de cd stellen, en we zijn dan ook uiterst benieuwd naar het antwoord op de vraag: is Alphamay op cd ook meer dan zo maar een synthpopband?
Weak Philosphy brengt ons terug naar de begindagen van Depeche Mode. De synths hebben het geluid van een ouderwetse Atari-console, maar gelukkig is het melodietje enigzins aanstekelijk. Beter wordt het als de stem van Henning Hammoor wat agressiever wordt. Als je Sonia Kraushofer kan wegtoveren, zou je zweren dat Ease Your Pain gewoon een track van L'Ame Immortelle is.
Ofschoon je altijd wel merkt naar wat of wie Alphamay heeft geluisterd, is de muziek van het duo toch gevarieerd. Soms resulteert dat in te vlakke (bijna inhoudsloze) synthpop als No Man's Island, maar het kan evengoed op sublieme futurepop met een verslavend refreintje uitdraaien (Summer Of '89). Nightclub Nightmares is dan weer pure Mesh. Neen, op originaliteit zal je deze twee niet gauw betrappen, maar ze weten wel zeer goed hoe een ingenieus poplied dient te worden geschreven en dat is tegenwoordig ook al wat waard.
The Rising Moon is de verplichte (maar weliswaar mooie) ballade. Maar geen nood, op Silence Emotion worden de beats weer opgetrokken, ofschoon Alphamay steeds mooi binnen de lijntjes van de fatsoenlijke synthpop (wat een uitdrukking!) blijft. 3:45 am heeft een EBM-drive, het is wellicht de track die je het beste in een club kan draaien, alhoewel er ook geen mens zal blijven zitten als je het futuristische The Scepter Alliance aan je dj-set zou toevoegen. Weer één van de betere tracks en alweer omdat het een lied met vuisten is.
Ook nog een vleugje melancholie nodig? Dat wordt in het fraaie Enchantment Rose voor je geregeld. Toegegeven, Depeche Mode maakt ook zo'n songs, maar als ze even goed gemaakt zijn als door Alphamay, zal je ons niet gauw horen klagen. De plaat wordt afgesloten met Dreams In Colours, met alweer een hint naar Dave Gahan en zijn kornuiten.
Twisted Lines is een cd die je qua stijl al vaak (misschien zelfs te vaak) hebt gehoord, maar door de knappe composities zal je je daar niet aan ergeren. Meer zelfs, Alphamay staat bijna op hetzelfde niveau van diegenen naar wie het opkijkt.
Didier BECU
09/12/2016
---