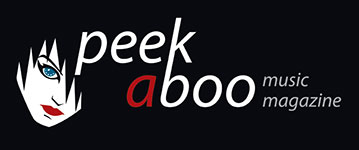 like this cd review
---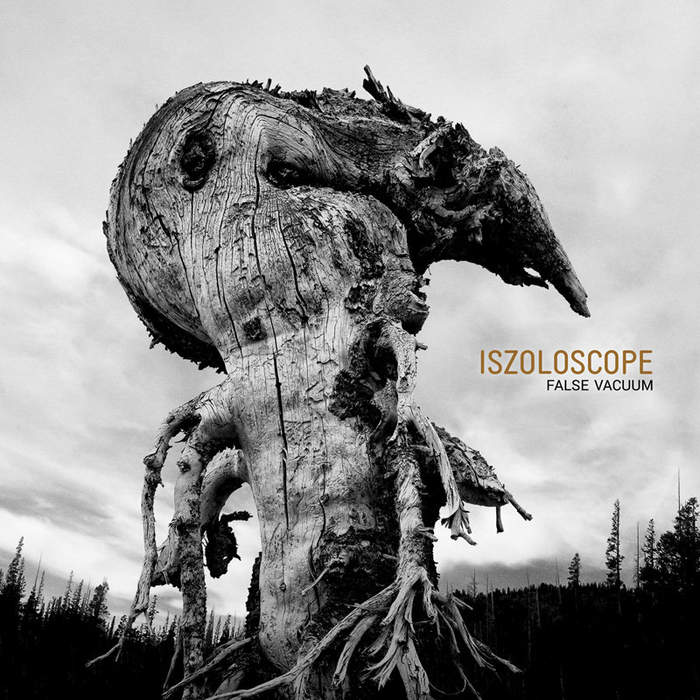 ISZOLOSCOPE
False Vacuum
Music
•
CD
Power Noise
[95/100]

Ant-Zen
09/12/2016, John R. MIRLAND
---
The first Iszoloscope (Yann Faussurier) album in more than five years old - the last one being The Edge of Certainty (2010) - and what to expect then? Does he still have control over his power noise, or has it all withered in the course of the years?
A melodic motif sets off the album with Awe Gratitude Rapture, sounding like a baroque cembalo and cello upon a layer of martial percussion. Certainly not very power noisy and a fine hint of what's to come on an album of great diversity.
Chronophage, with sampled rhythmic clocks, increases the bpm moving into IDM territory with glitchy beats and stabs. The composition and sound sound distinctly as Iszoloscope with a choir/vocal pad evolving in the background.

Spectral Inverter is nothing less than a high octane floor filler. Aggressive, yet melodic, with crackling and distorted beats. Even if this track is close to classic Iszoloscope (if there is such a thing), you hardly hear distortion, but bass lines and pads.

Experimenting with truth comes in two parts, Solve and the album closer Coagula: a dark ambient statement with deep reverberated percussion on a bed of feedback noises and droning pads. I'd love to see a visual companion to this "symphony".

Faint Negative Charge is classical power noise with massive beats and a simple evolving melody with a bell-like sound, while Vacuum Metastability has plenty of beats. Massive snares and kicks on a distorted and glitchy bass with squeaky string samples, panning left to right. The bpm count is lowered, but the insisting sound is devastating.

As the album moves on, the sound becomes more aggressive and upfront. Yann Faussurier is taking his listeners on a journey through the different aspects of dark electronica. What's immediately apparent is the lesser use of vocal samples from movies - something I think is adding to the focus of the sound.

Relevance Outside Logic continues the violent attack, expanding the sound and motifs of the rest of the album with copious amounts of glitch and distortion. A simple and clear melody emerges from the depths of the pounding drums. The sound design reminds me a lot of the The Audient Void.

Absolute and Eternal Moral Nighttime starts off with a high pitched tone reminiscent of a television with no signal. Soon a female voice is added and we're thrown into the Pits of Hell with a droning bass and a frenetic drum groove. There is no longer any doubt - this is power noise.

A tightly curated mature album with a clear progression from start to finish. This is not a collection of tracks randomly jumbled together. This is a journey into a dark world and one you won't forget. Highly recommended for serious listeners of electronic music of any kind, willing to a dedicated listen from start to finish.
Iszoloscope plays at the Coalescaremonium at 2nd April in Brussels.
John R. MIRLAND
09/12/2016
---
Het eerste album van Iszoloscope (Yann Faussurier) is ondertussen al meer dan vijf jaar oud, het laatste was The Edge Of Certainty uit 2010, en wat verwachten we dan? Is hij nog steeds meester over zijn powernoise of is alles verdord in de tijd?

Een melodisch motief brengt het album op gang. Awe Gratitude Rapture klinkt als een barok klavecimbel en een cello, en dat alles op een laag van martialdrums. Zeker niet de powernoise die we van Iszoloscope gewend zijn, wel een mooie hint naar de diversiteit die we op dit album zullen horen.
Chronophage heeft samples van ritmische klokken en langzaam worden het aantal beats per minuut opgevoerde tot IDM-nicveau. De beats en het geluidklinken duidelijk als Iszoloscope, met ergens op de achtergrond iets wat op een stem en een refrein lijkt.

Spectral Inverter is een fantastische track voor de dansvloer: agressief, maar toch melodieus en de beats zorgen voor de rest. Hoewel dit lied dicht bij de klassieke Iszoloscope-sound aanleunt (als zoiets bestaat), hoor je bijna geen distortie, maar vervormde baslijn en pads.

Experimenting with truth bestaat uit twee delen, Solve en de afsluiter Coagula. Dark ambient met galmend percussiewerk, en dat alles op een bedje van feedbackgeluiden en dreunende pads. Ik droom ervan om ooit een visuele metgezel van deze "symfonie" te zien.

Faint Negative Charge is klassieke powernoise met massieve beats en een eenvoudige melodie met een belachtig geluid, terwijl Vacuum Metastability beats in overvloed heeft. Het aantal per minuut wordt wat verlaagd, maar het indringende geluid is verwoestend.

Naarmate het album vordert, wordt het geluid agressiever. Yann Faussurier neemt zijn luisteraars mee op een reis door de verschillende aspecten van donkere elektronica. Meteen is duidelijk dat er minder gebruik wordt gemaakt van stemsamples uit films, en daarmee komt de focus its meer op het geluid te liggen.

Ook Relevance Outside Logic is een aanval van gewelddadig geluid en er worden heel wat vervormingen gebruikt, een eenvoudige en duidelijke melodie met beukende drums in de diepte. Het geluid doet me wat aan The Audient Void denken.
Absolute and Eternal Moral Nighttime begint met een hoge toon die me doet denken aan een televisie zonder signaal. Een vrouwelijke stem wordt toegevoegd en we belanden in Pits of Hell, met een dreunende bas en hectische drums. Er is geen twijfel meer mogelijk: dit is power noise.
False Vacuum is een volwassen album met een duidelijke progressie. Dit is geen willekeurige verzameling tracks. Dit is een reis door een donkere wereld die je niet snel zal vergeten. Het is een aanrader voor fans van elektronische muziek die bereid zijn om met overgave naar een plaat te luisteren.
Op 2 april speelt Iszoloscope op Coalescaremonium.
John R. MIRLAND
09/12/2016
---