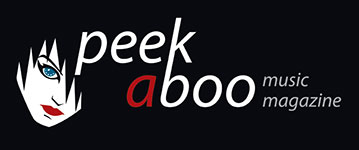 like this cd review
---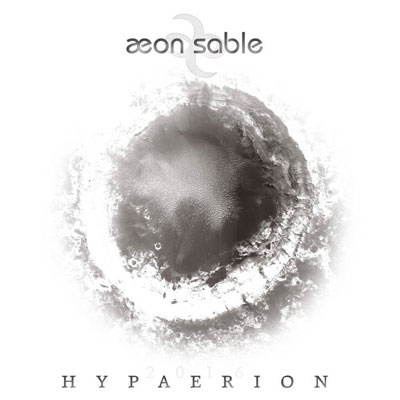 AEON SABLE
Hypaerion
Music
•
CD
Gothic Rock
•
Metal
[84/100]

Solar Lodge/Alive!
09/12/2016, Benny CALUWE
---
Except a few quality bands such as Merciful Nuns and Angels Of Liberty, the gothic rock genre suffers from anemia (in my opinion). The mentioned bands stand out above the rest. The are plenty of The Sisters Of Mercy clones, but recent gothick rock bands that succeed in captivating me are rather rare. Aeon Sable is one of these rare bands. In the music of the Essen based band you hear influence of The Sisters Of Mercy and The Fields Of The Nephilim as well, but by binding them with other influences, they come to a compelling result.
I still remember my first acquaintance with Aeon Sable. On the road to a Bodybeats event somewhere in 2014, a friend of mine played his copy of Visionaers in the car. After a nice opening track (... Dawn Of An Era), with a terrific bass line as the binding factor and female guest vocals that provided the track with a mysterious touch, Visions followed, a true dark rock hymn that struck me immediately, and still, after all this time, it makes me feel euphoric and excited. A very strong opening of a strong album. Star Casualties was another song with a fantastic vibe.
When reviewing Visionaers, I called it a relieve to finally have discovered a fresh sounding gothic rock band with a vocalist who actually has got a great voice (so not those monotonous vocals we usually hear). So, I really looked forward to Hypaerion, an album I expected a lot from.
Opening track Hypaerion starts with droning synths. Doomy guitars are added and the atmosphere grows dense. The lyrics and vocals give the song an occult touch. The Titan Hyperion leads Nino Sable's dark dreams into the daylight.
The next track, Elysion (a term coming from Greek mythologie as well), is constructed around a delightfull melodic guitar line. Nino Sable demonstrates his vocal abilities by sounding alternately bleak and emotive. A brilliant and catchy track. You can check out the music video below.
Laylah start with sursprisingly poppy guitars, but evolves to a rather melancholic song. The playful bass contrasts with Nino Sable's sad voice. At first I didn't know what to think about this song, but after a while the meldody got me hooked.
Garden Of Light is a hybrid track that sounds like a cooperation between Wayne Hussey, Sven Friedrich (Dreadful Shadows) and Johan Edlund (Tiamat), a gothic rock song with a gothic metal chorus. The lyrics during the bridge show the band's interest for esoteric topics.
In Of Cats And Mice you hear the female guest vocals of Aeleth Kaven (La Scaltra). It's a melodic, melancholic song with a chunky bridge. Aeleth's contribution adds value. Aeon Sable seem to have a nose for enriching cooperations.
White Snow is a bleak and slow song. The delightfully harmonic guitar play of Din-Tah Aeon is supported by synths and Nino Sable demonstrates his versatile voice.
Procession... is the epic closing piece of this strong album. A slow, carefully constructed track with doom metal orientated guitars and an ominous atmosphere. It reminds me of a haunting black metal sphere, altough they dont't play black metal at all.
As on their previous records, we are treated on a hidden ghost track. Compared to its predecessor Visionaers, Hypaerion​ sounds more moody. It doesn't contain a track with an extatic vibe like Visions, but the highlights Elysion and Garden Of Light are vivacious. With Hypaerion the Germans delivered a strong album once again. I only can confirm all the positive things I wrote about Aeon Sable in the past.
Benny CALUWE
09/12/2016
---
Op enkele kwalitatieve bands zoals Merciful Nuns en Angels Of Liberty na, leidt het gothicrockgenre (volgens mij toch) aan bloedarmoede. Genoemde groepen steken immers duidelijk boven de rest uit. Aan doorslagjes van The Sisters Of Mercy geen gebrek, maar recente gothicrockbands die me werkelijk weten te boeien zijn eerder schaars. Aeon Sable kan me echter wel bekoren. Ook bij de band uit Essen hoort men invloeden van The Sisters Of Mercy en The Fields Of The Nephilim (zij het gaandeweg steeds minder), maar Aeon Sable slaagt erin om ze te verweven tussen andere invloeden en aldus tot een beklijvend geheel te komen.
Ik herinner me mijn eerste kennismaking met Aeon Sable nog goed. Onderweg naar een Bodybeats-event in St.-Niklaas, ergens in 2014, toen een vriend zijn exemplaar van Visionaers in de autoradio schoof. Na een leuke openingstrack (... Dawn Of An Era), met een heerlijke baslijn als bindende factor en vrouwelijke gastvocalen die het nummer een mysterieuze toets verlenen, volgde Visions, een darkrockhymne die me meteen bij de keel greep en die nu, na al die tijd, nog steeds een gevoel van euforie en opwinding oproept. Een zéér sterk begin van een sterk album. Star Casualties was nog zo een song met een fantastische vibe.
Tijdens het recenseren van Visionaers schuwde ik dan ook de superlatieven niet. Ik noemde het album zelfs een verademing. Eindelijk een frisse gothicrockband met een zanger die echt kan zingen (en niet dat monotone gewauwel dat ons te vaak in de maag wordt gesplitst). Om aan te geven dat ik uitkeek naar Hypaerion en er tevens veel van verwachtte.
... Hypaerion, de openingstrack, start met langerekte synthtonen en wordt met doomy gitaren langzaam en logge drums opgebouwd tot een atmosferische track. De lyrics en de vocalen verlenen het nummer een occult tintje. De Titaan Hyperion leidt Nino Sables donkere dromen naar het daglicht.
De volgende track, Elysion (eveneens een term uit de Griekse mythologie), is geconstrueerd rond een heerlijk melodisch gitaarloopje. Nino Sable demonstreert zijn vocale kwaliteiten en klinkt afwisselend somber en gevoelig. Een briljant en catchy nummer. Onderaan deze recensie kun je de video bekijken.
Laylah start met een verrassende poppy gitaren, om vervolgens te evolueren tot een eerder melancholische song. De speelse bas contrasteert met Nino's trieste stem. Aanvankelijk wist ik me geen raad met dit nummer, maar na verloop van tijd eist ook deze melodie zijn plaats op onder je hersenpan.
Garden Of Light is een hybride track die klinkt als een kruisbestuiving tussen Wayne Hussey, Sven Friedrich (Dreadful Shadows) en Johan Edlund (Tiamat). Een gothicrocksong met een metalrefrein. Uit de tekst tijdens de brug blijkt de bands interesse voor esoterie.
Of Cats And Mice wordt "opgevrolijkt" door de gastvocalen van Aeleth Kaven (La Scaltra). Opnieuw een melodieuze, melancholische song, als is de brug best wel stevig. Aeleths bijdrage in het duet is een meerwaarde. Aeon Sable schijnt een neusje te hebben voor verrijkende samenwerkingen.
White Snow is een trage weemoedige song. Het harmonieuze gitaarspel van Din-Tah Aeon wordt ondersteund door synths en Nino Sable demonstreert opnieuw zijn veelzijdige vocalen.
Procession... is het epische sluitstuk van dit sterke album. Een trage, zorgvuldig opgebouwde track met doommetal georiënteerde gitaren en een dreigende atmosfeer. Een dreigende black metalsfeer als het ware, hoewel erop geen enkel ogenblik black metal wordt gespeeld.
Net als op de vorige albums, worden we nog vergast op een ghosttrack. Ten opzichte van zijn voorganger Visionaers klinkt Hypaerion weemoediger. Een hymne met een extatische vibe als Visions staat er dan wel niet op, hoogtepunten Elysion en Garden Of Light zijn ook meeslepende nummers. Met Hypaerion leveren de Duitsers opnieuw een sterk album af. Ik kan niet anders dan al het goede wat ik voorheen over Aeon Sable schreef bevestigen.
Benny CALUWE
09/12/2016
---