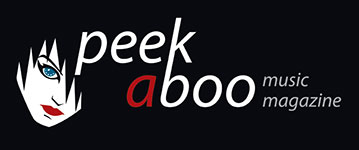 like this cd review
---
YOU
Time Code
Music
•
CD
Ambient
•
Krautrock
[86/100]

Bureau B
21/07/2011, Pieter-Jan DE COEN
---
Oneohtrix Point Never, Belbury Poly, Dylan Ettinger, they all are hot stuff for lovers of auditive tripping and gliding. The new revivalists of cosmic music anno 2011 cannot hide that they are very highly influded by new age monuments such as Tangerine Dream en Klaus Schulze circa 70's and early 80's. "You" also belongs in that row but strangely enough they are still obscure.
Their second album "Time Code" from 1983 is reissued together with the debut "Electric Day" on Bureau B. Peek-a-Boo received both of them. First we put "Time Code" in the CD-player. In the time of the second album You was shrinked to Udo Hanten and Albin Meskes. Therefore the illustrious Harald Grosskopf formed part of the You.
The Berlin based duo teleport you to a vintage futuristic world. Melodic and nearly spiritual tracks like "Metallique" and "Future/Past" lead you into a blessed inebriation. Sugar sweet is the main flavour.
Eastern sounds, heavy synth passages, subtle beats and manipulated voices add extra's to You's crystalline synthpop. Apart from the other tracks the title track has a doomy and menacing atmosphere.
Does this record sound old fashioned? Maybe… , but the gents recompensed by using the limited time related recording techniques in a most inventive way. The musical diversity and cinematic strength of the album are noticeable and that's essential for the musical adventurer. This stuff is seriously addictive!
Pieter-Jan DE COEN
21/07/2011
---
Oneohtrix Point Never, Belbury Poly, Dylan Ettinger zijn hot spul voor liefhebbers van zweven en auditief trippen. De nieuwe helden van de revival van de kosmische muziek anno 2011 kunnen niet wegsteken sterk beïnvloed te zijn door de new age acts uit de jaren 70, begin jaren 80, zoals Tangerine Dream en Klaus Schulze. You hoort ook bij dat rijtje oude helden, maar is vreemd genoeg nog steeds een obscure naam.
Hun tweede album "Time Code" uit 1983 wordt nu tegelijkertijd met het debuut "Electric Day" heruitgegeven op Bureau B. Peek-a-boo kreeg ze beiden in de bus en we duwden eerst "Time Code" in de lader. Ten tijde van het tweede album was You afgeslankt tot Udo Hanten en Albin Meskes. Voorheen maakte de illustere Harald Grosskopf nog deel uit van de formatie.
Het Berlijnse duo teleporteert je naar een ouderwets futuristische wereld. Melodische en bijna spirituele tracks zoals "Metallique" en "Future/Past" voeren je mee in een gelukzalige roes. Zeemzoet is de boventoon van dit album.
Oosterse riedels, zware synth passages, beatjes en vervormde stemmen verrijken de kristallen synthpop van You. De titeltrack is een uitzondering met zijn doomy en dreigende sfeer.
Klinkt een plaat zoals deze dan niet wat gedateerd? Misschien wel… Maar de heren maakten dit goed door erg creatief om te springen met de beperkte productietechnieken van destijds. Mede door de diversiteit en de cinematische kracht die uit gaat van deze nummers blijft dit album een must voor de avontuurlijke muziekfreak. Dit spul werkt zeer verslavend!
Pieter-Jan DE COEN
21/07/2011
---