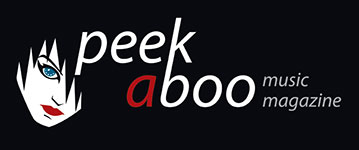 like this cd review
---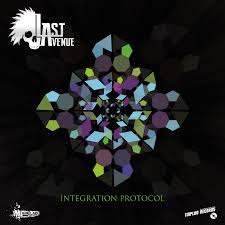 LAST AVENUE
Integration Protocol
Music
•
CD
Electropunk
•
Post Punk
[80/100]

Tinplho records
31/05/2015, Wim GUILLEMYN
---
In times of profiling or genre definition, it's risky to release an album with post-punk à la Killing Joke, modern metal à la Korn and electropunk with the mentality of The Prodigy.
This French band (Orléans) seems to get away with it. Why? Because of the attitude of punk, do-it-yourself and a varnish of conformity. How can you do that better than this way? Certainly not with a super polished album like some bands do (I think of Green Day).
'This is Personal' is a rusty sounding electro instrumental. You almost can' t have a bigger contrast with 'The Factory, a song with a guitar that sounds like a sander or a chainsaw. It cuts to the bone. In the first song you hear melodic lines, in the second a rougher sound in the style of Kevin 'Geordie' Walker (Killing Joke). But it sounds good. The same for 'Kill the Past' or 'Self Made Drone', in which the band mixes the two different elements into a sort of modern metal, that reminds me of 'Korn' and 'Linkin' Park', but less polished sounding.
This album has tempo, energy and bollocks… sometimes it is intense, but not always an easy ride. For those who love such stuff.
Wim GUILLEMYN
31/05/2015
---
In tijden van profilering en genreafbakening is het gewaagd om een album uit te brengen waarop postpunk à la Killing Joke, nu-metal à la Korn en electropunk met de mentaliteit van The Prodigy te horen is.
Deze Franse band (Orléans) lijkt er mee weg te komen. Waarom? Omdat alles een zekere attitude uitstraalt. Een attitude van punk, doe het zelf en lak aan conformiteit. Hoe kan je dat beter doen dan op deze manier? Dan moet je niet met een afgelikt album afkomen zoals sommige bands doen (ik denk dan aan Green Day bv.).
'This is Personal' is een roestig klinkende electro-instrumental. Een bijna groter kontrast met 'The Factory' kan je je niet voorstellen, want daarin klinkt de gitaar als een schuurmachine of een kettingzaag. Het snijdt door merg en been. En terwijl in het eerste nummer melodielijnen zitten, is er hier sprake van hakwerk zoals we dat ook kennen van bv. gitarist Kevin 'Geordie' Walker (Killing Joke). En toch vind ik dat het iets heeft. Ook zo in 'Kill The Past' of 'Self Made Drone' waarin beide elementen gemengd worden tot een soort nu-metal die bij momenten wat op 'Linkin' Park' of 'Korn' lijkt, maar dan veel minder gepolijst.
Dit album heeft vaart, energie, ballen… het is bij momenten intens en niet altijd een gemakkelijke rit. Wie daarvoor te vinden is, heeft er zeker en vast een goede kluif aan.
Wim GUILLEMYN
31/05/2015
---