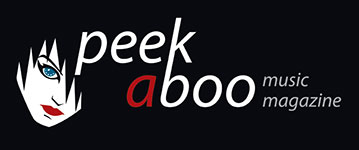 like this cd review
---
HOT CHIP
Why Makes Sense?
Music
•
CD
Indie
[85/100]

Domino Records
25/05/2015, Paul PLEDGER
---
It's album number six for the septet who have carved out something of a unique niche for themselves during the past fifteen years or so. The band's following across Europe has increased considerably, while the U.S. finally took Hot Chip under its wing with 2012's In Our Heads (it scored them their first Billboard Top 100 hit album).
Three years after that somewhat mixed set, Why Make Sense? heralds a poppier direction, a hark back to the heady days of Over and Over and Ready For the Floor. This doesn't denote a dramatic change of style or a turn for the worse, merely some welcome consistency and memorable twists and turns. Tracks like Huarache Lights and Cry For You wouldn't sound amiss on a new OMD album or a Human League EP - in fact, there's a hint of the '80s throughout Why Makes Sense?, without the whole exercise turning into parody or homage.
They can still knock out a groove of course without swamping tracks with needless distorted overbite or deliberately obscure off-beats. Keep still to Started Right and you might be diagnosed as dead. Recent single Need You Now also possesses enough of a wanton clubbers' blueprint as well as pop sensibilities and a natty keyboard hook, while Hot Chip exude plenty of measured insight with the rather pretty So Much Further To Go. A few songs lag a liitle but, as an overall listening entity, Why Make Sense? makes sense.
What sounds like a live set of drums powers the title-track to an abrupt and triumphant conclusion to an album that is by and large, Hot Chip in perfect motion.
This review also appeared on Flipside Reviews
Paul PLEDGER
25/05/2015
---