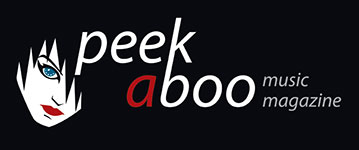 like this movie review
---
SCOT ARMSTRONG
Search Party
Movie
Comedy
[57/100]

Universal Pictures
22/05/2015, Didier BECU
---
If this title means nothing to you, then it is definitely not the fault of your film knowledge. Search Party wasn't screened at any Belgian cinema, and in America the movie moguls decided that it was better to release this comedy straight on Blu-ray. The reason is probably that the film audience has enough of the many copycats of The Hangover. Search Party is once again such an example, directed by Scot Armstrong, and let that be the man who wrote the screenplay of The Hangover Part II and Road Trip. The result is okay, but very superficial cinema.
The screenwriters apparently had little inspiration, just like in the ode to the drunkards in The Hangover, this is a story about people who like to get married but are stopped by their friends. The film begins with a scene in a van. As a result of the use of various stimulants Nardo (Thomas Middleditch) discovers that he isn't looking forward to his upcoming wedding with his fiancée Tracy (Shannon Woodward). Wenche tells his friend that he would rather jump off a bridge, Jason (TJ Miller) thinks that it is his task is to prevent the marriage. On the day of the ceremony, he rushes to the church and tries to convince his friend that he is making the wrong choice. The bewildered Tracy runs away and swears she will never have anything to do with her fiancée. Out of revenge she goes on honeymoon to Mexico by herself. Meanwhile Nardo realizes that he has made his confessions because of the drugs and travels to his former sweet. A few hours later, Jason gets a shocking phone call from Nardo. The poor fellow is completely naked and penniless in Mexico. Of course Jason has to help him. Because he has no car, he asks his buddy Evan (Adam Pally) for help.
Armstrong probably thought that he could take advantage of the reputation of Thomas Middleditch and TJ Miller, who played together in the HBO soap Silicon Valley. It really does not work, on the contrary! There is chemistry between the two, but it's just the same chemistry as in Silicon Valley, and that's leaving you with a sense of déjà vu. We better say nothing about the jokes. "No, I do not see any Spanish words. We are in Mexico, not in Spain!", Nardo shouts through the phone. Or how about a puking donkey? If you have any pain from laughter then Search Party might be something for you, if not then you better leave this comedy on the store shelves. Maybe it's because we looked a bit too long in the beautiful eyes of Alison Brie (God knows how this talent has arrived in this movie!), but the first forty minutes are fun to watch. Unfortunately, from the moment the gang arrives in Mexico, the clichés are piling up in such a dazzling degree that you start watching at your watch.
Didier BECU
22/05/2015
---
Mocht de titel je niets zeggen, dan ligt dat beslist niet aan je filmkennis. Search Party heeft immers geen enkele Belgische bioscoopzaal gehaald en ook in Amerika vonden de filmbonzen het beter om deze komedie maar meteen op een Blu-ray te branden. De reden is waarschijnlijk te zoeken in het feit dat het filmpubliek stilletjes aan genoeg heeft van de vele copycats van The Hangover. Search Party is er wederom zo eentje en is geregisseerd door Scot Armstrong, En laat dat nu de man zijn die de scenario's van The Hangover Part II en Road Trip schreef. Het resultaat is leuke, maar bijzonder oppervlakkige cinema.

De scenarioschrijvers hebben blijkbaar maar weinig inspiratie, net zoals in de ode aan de zuiplappen ine The Hangove. Het gaat hier ook om mensen die wel graag willen trouwen, maar op luid protest van hun vrienden stoten. De film begint met een scène in een bestelwagen. Door het gebruik van allerlei genotsmiddelen bekent Nardo (Thomas Middleditch) dat hij niet echt uitkijkt naar het aanstaande huwelijk met zijn verloofde Tracy (Shannon Woodward). Als hij vertelt dat hij liever van een brug zou springen, vindt Jason (T.J. Miller) dat het zijn taak is om het huwelijk te voorkomen. Op de dag van de ceremonie stormt hij de kerk binnen en probeert zijn vriend ervan te overtuigen dat hij de verkeerde keuze maakt. De arme Tracy loopt verbijsterd weg en zweert dat ze nooit nog iets met haar verloofde wil te maken hebben. Als wraak gaat ze alleen op huwelijksreis naar Mexico. Ondertussen beseft Nardo dat hij zijn bekentenissen onder invloed van drugs heeft gedaan en reist zijn lief achterna. Een paar uur later krijgt Jason een onthutsend telefoontje van Nardo. De arme drommel staat volledig naakt en zonder geld in Mexico. Natuurlijk moet Jason hem helpen. Omdat hij geen auto heeft betrekt hij zijn vriend Evan (Adam Pally) in het wilde avontuur.
Armstrong dacht dat hij kon profiteren van de bekendheid van Thomas Middleditch en T.J. Miller, die samen in de HBO-soap Silicon Valley proberen om de nieuwe Steve Jobs van hun generatie te worden. Echt lukken doet dat niet, integendeel! Er is wel chemie tussen de twee, maar het is net dezelfde chemie als in Silicon Valley waardoor je met een déjà vu opgescheept zit. Over het niveau van de grapjes zwijgen we misschien maar beter. "Neen ik zie geen Spaanse woorden. We zitten in Mexico, niet in Spanje!", schreeuwt Nardo door de telefoon. Of wat dacht je van een kotsende ezel? Mocht je pijn hebben van lachkrampen dan is Search Party misschien iets voor jou, maar indien niet, dan laat je deze komedie maar beter in de winkelrekken staan. Misschien komt het wel omdat we net iets te lang in de mooie ogen van Alison Brie (God weet hoe dit talent in deze film is terechtgekomen!) hebben gekeken, toch zijn de eerste veertig minuten best leuk om naar te kijken. Helaas, vanaf het moment dat de bende in Mexico is gearriveerd, stapelen de clichés zich zo op dat je meer naar je horloge staart dan naar het scherm.
Search Party is de zoveelste druppel die uit de Hangover-koe wordt gemolken. Jammer genoeg smaakt de melk op het einde wat te zuur om er een kwaliteitslabel op te kunnen kleven.
Didier BECU
22/05/2015
---
---