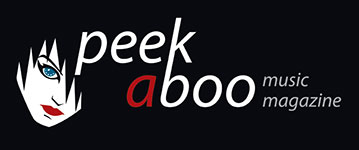 like this cd review
---
PRONOISE
The Border Crossing
Music
•
CD
Dark Wave
[85/100]

Self-released
20/05/2015, Britta Tabrit
---
"Pronoise" was founded in 1996 by Nacho Artax and Javi Andreu in Valencia, Spain. Their music covers a wide range - between EBM, Dark Wave and Post Punk - and Pronoise itself.
After their first album "Low Light Vision" had been published in 1997, there was a long period of silence until in 2013 some labels came across "Pronoise" and their old CDs. Meanwhile the band was working on new stuff and with the help of donations this work found its way to be released on May 15th 2015. There are live shows planned for this summer.
As I was lucky to receive a promo copy from Nacho Artax, let's have a close look at "The Border Crossing": The album is a 9-track CD.
The opening track is "The Speed of Dark". Samples about Einstein's train and light experiment take you on a journey at the speed of light. This song is the start signal of a trip through life, with all its crossroads and borders, its speed and all its facets.
"Dangerous Games" is a solid but great dark wave song. It's kind of a 80s revival and talks about the dangerous relationship between girls and boys. A "love-like-blood" song that I really appreciate nowadays.
Track 3 is called "Rapture (Thy Won't Care)". The thrills of life and the meaning of you being here on this planet… what does it mean in the end? Is it of any importance? Who cares? Our lives are fast but what remains? A rhythmic EBM track with a serious background.
"Suzanne And The Sea Of Souls" reminds me of old "Pitchfolk" songs. Good old-fashioned. It's about friendship and those who support us in difficult times. A wonderful calm song!
The next track is "Evil Machine". This is a real dancefloor killer! Synthpop mixed with classic old-school elements. I would say this song jumps the shark of this album. Mostly instrumental and catchy. Maybe a bit more "contemporary" than the rest, but definitely a surprising and welcome change!
"Malfunction" is the next one. What if something doesn't work in life? Go on? Give up? The track is well instrumentalized. The voice sounds kind of familiar to me. 80s batcave-rock at its best! Really my favorite song!
Track No. 7 is "Hunting 2015" is mostly instrumental. A rock-electro track with a spooky atmosphere. While listening to this one I got the impression that this would be a good soundtrack for one of these Vampire movies that I love so much!
"After the Rain" is another charming dark wave rock song. Honestly I was surprised to hear so much from a time that seemed far away. In times of Industrial and Hard Electro, I often miss the feeling I had let's say 15 to 20 years ago while listening to punk and dark wave music!
"Mil Pedazos" (Millions of pieces) forms the end of this wonderfully mastered album! A silent piano melody, accompanied by the sound of rain and thunder. Maybe that's what remains after a life: Millions of pieces, millions of raindrops.
"The Border Crossing" is definitely a new milestone and of the best stuff I've heard in the field of Dark Wave! Unfortunately this is a rare incidence, but Pronoise holds out hope of the past having good prospects!
Curious? For more information on "Pronoise":
Facebook: https://www.facebook.com/PronoiseOficial?fref=ts
Homepage: http://www.pronoise.es/
Soundcloud: https://soundcloud.com/pronoiseoficial/sets/the-border-crossing
Britta Tabrit
20/05/2015
---